On 17th August 2018, Southampton IET On Campus organised 'Hack the City', which was held in Digital Maker Hub Cyberjaya. The event was held in collaboration with UoSM Robotics Club and the event was led by Chia Tze Hank, who is the event officer of UoSM IET On Campus, and also the president of UoSM Robotics Club. A total of 30 participants joined the event, which included committees from IET PSB Academy Singapore.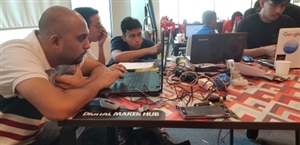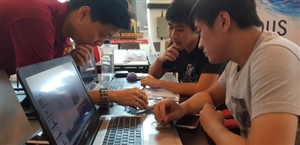 The aim of the event was to introduce young learners to the significance of programming and machine learning and ignite their passion for STEM through a series of workshops and a mini hackathon. During the event, the participants learned how to deploy Machine Learning Apps and how to use Arduino with sensors. A Q&A session was carried out to reinforce the participants' understanding on what they have learned and special sensors were awarded to those who answered correctly.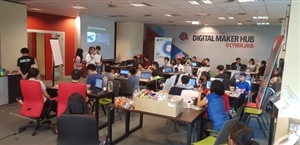 After the workshop, a 3 hour long mini hackathon which was themed "City Problems" was held to further expand the creativity of the students after they gained their newly acquired skills. At the end of the hackathon, the participants began pitching their ideas to the panel of judges. One of the winning ideas was a smart parking app, which informs its users on the availability of parking bays and the whereabouts of vacant parking spots in real time.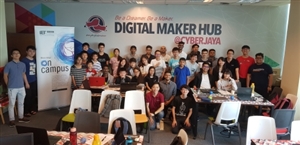 Reported by: Gan Yi Xien