As the number of valid nominations is more than the number of vacancies, a poll for the election of Ordinary Members for the Manufacturing and Industrial Engineering Section Committee is scheduled. Biography of each candidate is given as below:


Manufacturing and Industrial Engineering Section Committee
Candidate Biography:
Law Wing Ting, BEng MSc MIET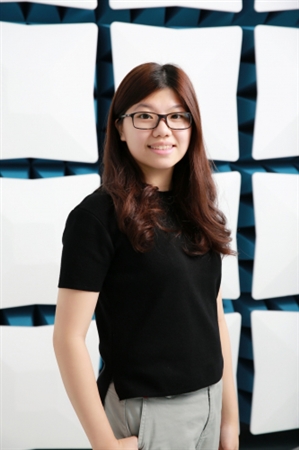 Law Wing Ting is currently an Engineering Manager in the Smart City Division at Hong Kong Productivity Council. She leads a diverse engineering team focusing on autonomous mobile robots and A.I. solutions, including sensor fusion, machine learning, and computer vision.
She received her BSc and MSc degrees in Product Engineering with Marketing in The Hong Kong Polytechnic University in 2015 and Systems Engineering & Engineering Management in The Chinese University of Hong Kong in 2019, respectively. She is also a member of IET and an affiliate of HKIE (MIS Division).
She is a mentor for young professionals. She is enthusiastic about the development of future engineers. She has been invited to deliver sharing for The Hong Kong Polytechnic University and The American Society of Mechanical Engineers (ASME) Hong Kong Section; and she mentors winter interns and summer interns every year.


Candidate Biography:
Lam Ho Lok Cola, MIET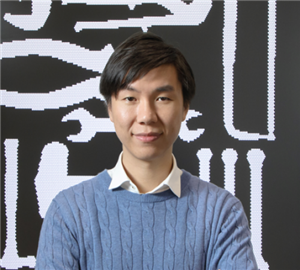 Cola Lam is a Senior Consultant in Robotics and Artificial Intelligence Division of Hong Kong Productivity Council and Senior Manager in R&D Program Management of Hong Kong Industrial Artificial Intelligent and Robotics Centre. Cola is the Team head of Intelligent Robotics in HKPC. He has been working in HKPC for seven years focusing on AI and robotics solution development, especially in manufacturing and logistics Industries. He has implemented at least 6 ITF government funded projects and more than 30 consultancy projects to support enterprise to adopt AI and Robotics solutions.
Support to HK Cola's team is the key task force to support reindustrialization in HK. His team successfully deployed the 'OWL' production line which inspire other manufacturers to carry out 'Reindustrialization' in Hong Kong. After the Chinese New Year in 2020, HKPC formed a task force to provide technical support to local mask manufacturers. Cola is project leader of this task force and a technical consultant of local mask manufacturer. To nurture youth development, Cola is the OIC of the Guinness Word Record on Mass Robot Programming which trains more than 500 primary and secondary student and increase their motivation to learn programming.

Support to IET
Cola always support IET activity. He is one of the speaker in IET event of "Challenge in Reindustrialization – A case study of face mask factory in Hong Kong" and also the mentor of IET-PolyU Mentorship Programme 2021/22.


Candidate Biography:
Sze Wing Hin Silvius, Bsc(Hons), Msc, MIET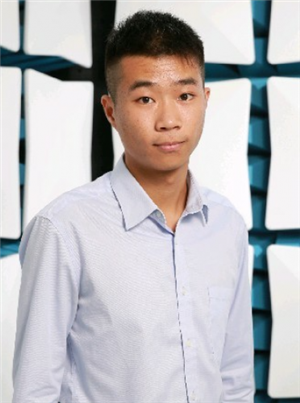 SZE Wing Hin, Silvius is Cadet Engineer in Hong Kong Productivity Council. Recently received a Master's degree in mechanical engineering from The Hong Kong Polytechnic University. In 2018, he obtained his Bachelor's Degree in Testing and Certification (physical and mechanical) with First Class Honours from Hong Kong Metropolitan University (Formerly The Open University of Hong Kong).
Mr. SZE has strong history in engineering consultancy and research and development project in manufacturing system. To support HK government initiative on "Reindustrialization", he successfully implement the"OWL" intelligent production line to achieve reindustrialization in smart manufacturing.
Mr. SZE actively participate the volunteering works in HKIE MIS and IET MIES committee. He has extensive experience in organising the events in engineering community. He also awarded with Champion Award in YPEC 2018 organized by Younger Members Section of the IET Hong Kong. His capable and experience could help promoting MIES and providing support to young engineer


Candidate Biography:
Lee Chun Kuen Roy, BEng (Hons) MIET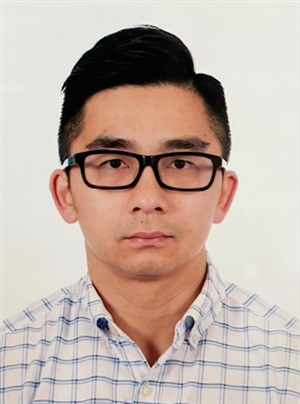 Roy has over 20 years of local and regional experience in the engineering and power industry, specializing in power distribution and management. Having previously worked in leading global power solution companies such as Eaton, APC by Schneider Electric and Geist (Vertiv), he has skills and knowledge over a wide range of products such as uninterruptible power supplies, battery technologies, HVAC, LV power applications and power management software including R&D processes, product development processes, quality testing and industry standards.


In addition, he has been involved extensively in design, planning, execution and management of projects deployed in various segments including telecommunications, utilities, government and transportation. He frequently provides consultative services to support new project deployment and retrofit proposals, digital transformation and IoT enabled power system infrastructures. His qualifications include MSc in Intelligent Building Technology & Management, BEng (Hons) Building Services Engineering.


Candidate Biography:
Chan Yiu Chung Nelson, MIET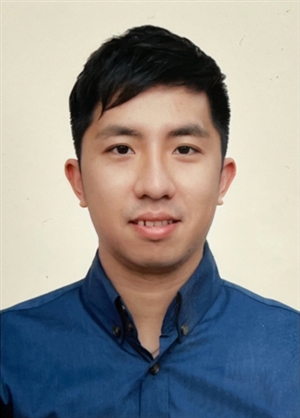 QUALIFICATIONS

2018 Master of Science (MSc) in Electrical Engineering

2012 Bachelor of Engineering (Honors) in Electrical Engineering

2008 Higher Diploma in Electrical Engineering

Biography

Nelson Chan holds a Bachelor degree and Master degree in Electrical Engineering from the Hong Kong Polytechnic University. He started his career in Manufacturing and Industrial engineering, an Optical Instrumentation company after his graduation in higher diploma since 2008. His duties was product design, production, planning and project management in the company.


Nelson Chan is currently working in the VL Automation Ltd. He is the Manager/ Lead Engineer of the company and his duty is supervising the team to provide a professional and quality services in the Hong Kong International Airport. He has over 6 years solid experience in provision of maintenance, improvement and refurbishment works for different Control, Supervision and Monitoring systems such as Building Management System (BMS), Supervisory, Control and Data Acquisition (SCADA) and Airport Lightning Warning System (ALWS).


Nelson has been a member of the IET for 4 years. He would like to be a committee in Manufacturing and Industrial Engineering Section (MIES) of The Institution of Engineering and Technology (IET), Hong Kong. He believes his works experience in Manufacturing and Air Transport Industry will contribute the development of engineering societies and Industries in Hong Kong.
Candidate Biography:
Dr. Tang Wai Fan Fanny 鄧慧芬博士
BSc (Hons) CityU, MSc HKU, EdD NTU, MHKIE, MIEEE, FHKICA
Assistant Professor
School of Science and Technology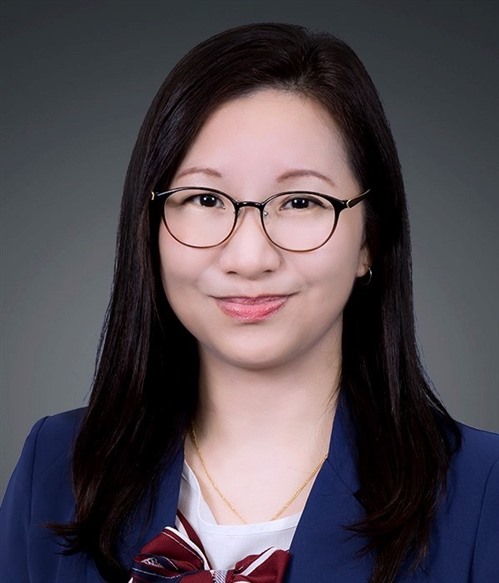 Biography
Ir Dr. Fanny Tang, Wai-fan is currently the Assistant Professor in Testing and Certification, School of Science and Technology, the Open University of Hong Kong. She is also the Director of Recognition of Prior Learning (RPL) Assessment Agency for Testing, Inspection and Certification (TIC). She obtained her Doctor of Education from the Nottingham Trent University (UK), Master of Engineering (Hons) in Industrial Engineering Management from the University of Hong Kong and Bachelor of Science (Hons) in Applied Physics from the City University of Hong Kong. Prior to joining the OUHK, she worked as consultant in Hong Kong Productivity Council and has extensive experience in industrial engineering management, material testing, reliability testing and failure analysis. She is appointed as the member of Hong Kong Council for Testing and Certification by the Innovation and Technology Commission, technical Assessor of the Hong Kong Accreditation Service (HKAS) and the fellow of the Hong Kong Institution for Certified Auditors (HKICA). Her research interests include material failure analysis, reliability engineering and higher education curriculum development.
Candidate Biography:
Lai Chi WONG
Technology Product and Project Management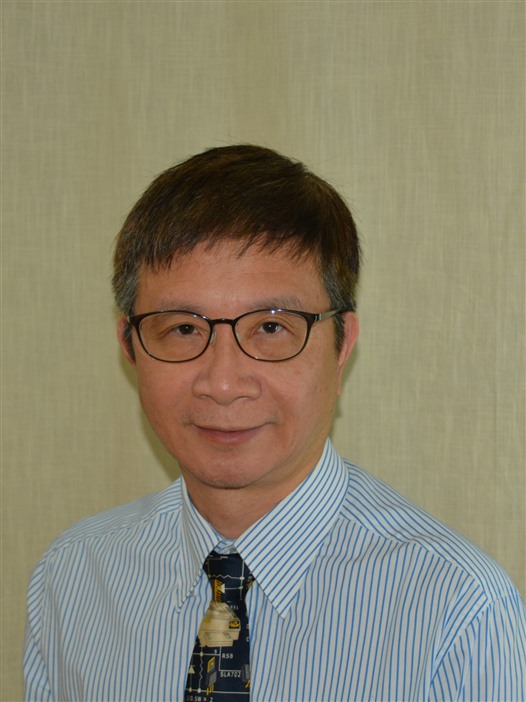 Lai Chi is well experienced in electronics and Information Technology with 30 years of experience in managing the production of electronic products, such as release control of i.250 chipset platform from Motorola. Major discrete components were integrated into the chipset, and hence bill of material of mobile phone was reduced significantly. Lai Chi has also participated in numerous key projects in Hong Kong. He was a designer of front-end devices of the Octopus Smart Card project. He brought along his knowledge in fare collection system and became the project manager to supply and install the Automatic Fare Collection System for the West Island Line and South Island Line (East) of MTR. Lately, Lai Chi completed a vehicle clearance system for a government department in the Hong Kong Port of the Hongkong-Zhuhai-Macao Bridge. The failover configuration of the system is the first of its kind in Hong Kong.
Lai Chi holds a Higher Diploma in Electronic Engineering from Hong Kong Polytechnic and MSc in IT for Manufacture (with Distinction) from University of Warwick.