The Queensland Local Network is led by local volunteers who come together to organise lectures and technical visits that provide opportunities to learn and meet new people. All events are open to the public and most are free of charge.
The Local Network aims to raise awareness of science, engineering and technology in the local area, and promote membership of the IET.
Visit the events page filtered by Queensland Local Network to find out about our upcoming events.
Contact us: Queensland@ietvolunteer.org
Our committees:
Chairman: Mr Lincoln Perera
Honorary Treasurer: Prof. Ljubo Vlacic
PATW & Student Prizes, Qld LN Web Portal & YP Mentor: Mr Jonathan Khor
General committee member: Mr Brian Dunn
General committee member: Mr Allan Riesz
General committee member: Mr Anjan Kundu
Recent Updates:
Date: 03 Nov 2022
IET Queensland Local Network held the 2022 Annual General Meeting at the Treasury Hotel, Brisbane on 3 November 2022.

17 IET Queensland members attended the meeting with Mr Desmond Ward B. Eng, MIEEE giving the key note presentation on 5G EME Exposure Standards and Communications Engineers Communicating, warmly welcomed by the out-going chair Mr Craig Johnston.
Please use the links to access the Presentation and Minutes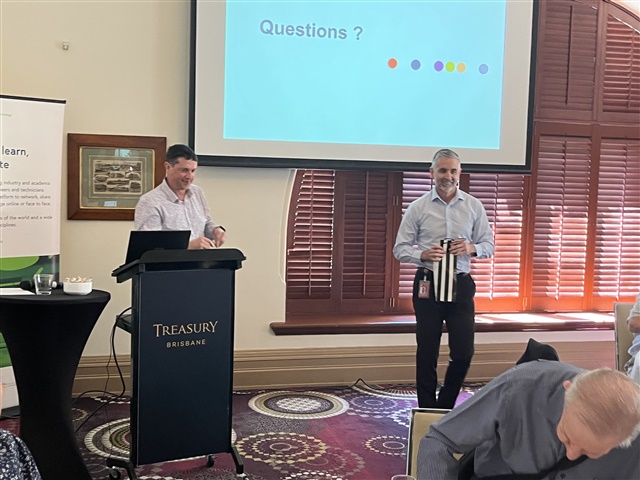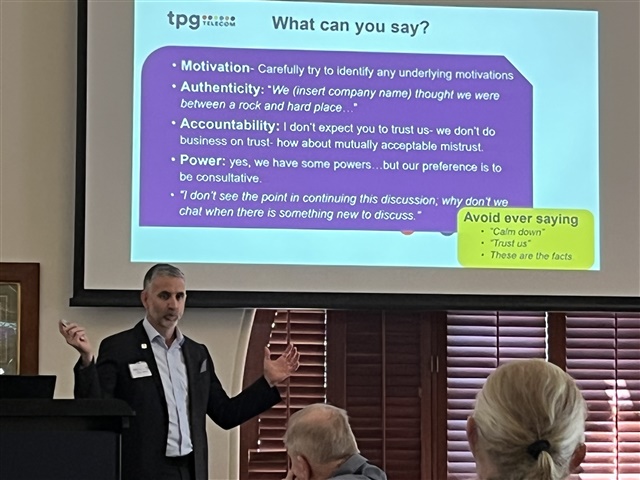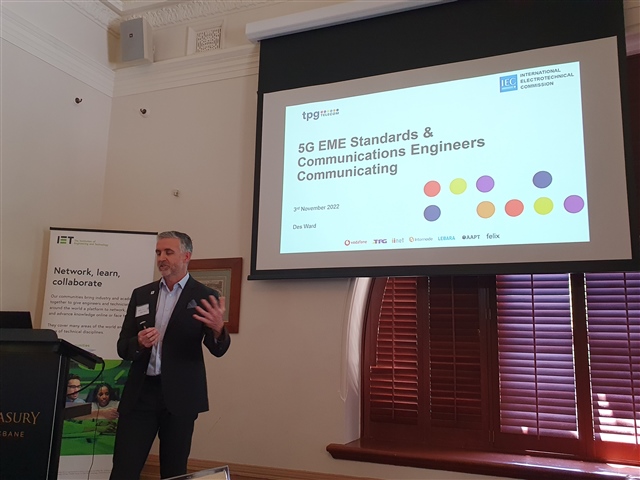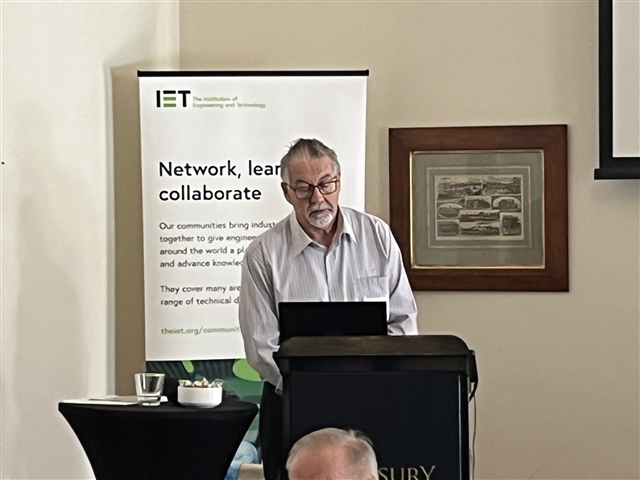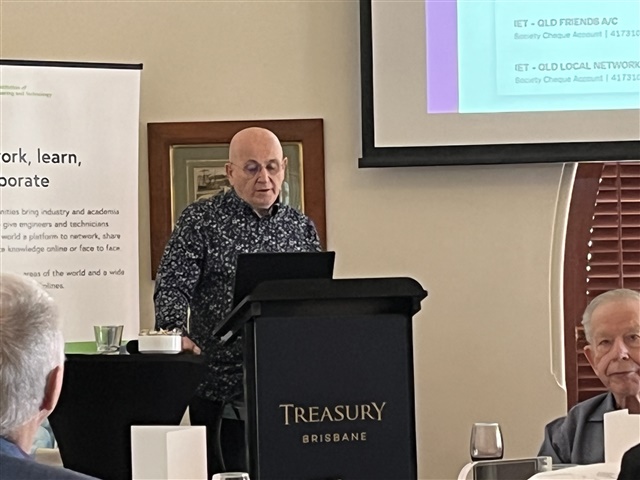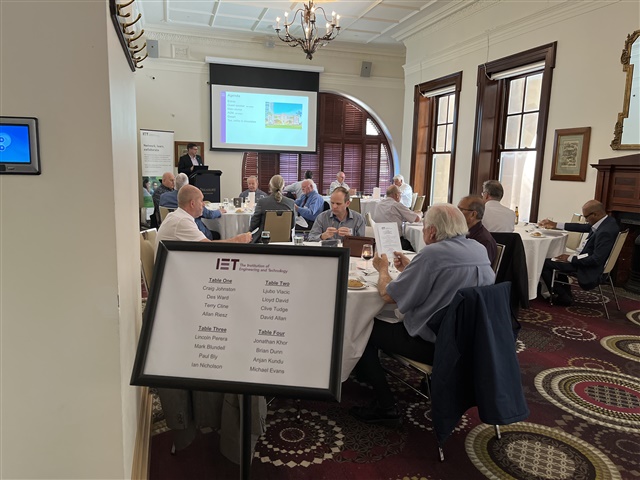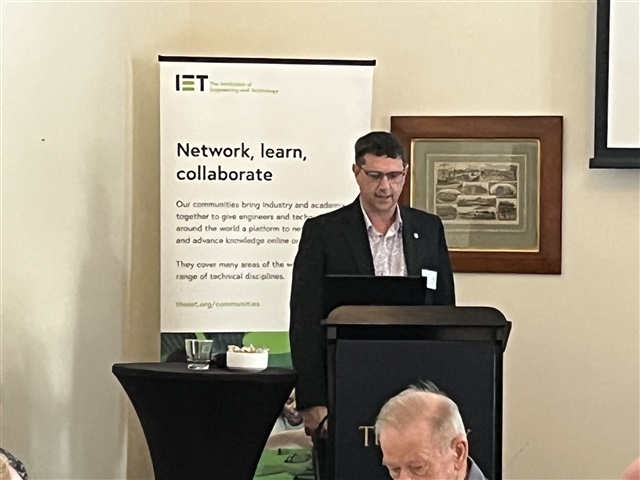 Date: 19 Oct 2022
Student Presentation Competition 2023
The IET QLD and EA student presentation competition QLD final 2022 was conducted on 19th October 2022 with 6 eligible universities participating, 5 in person and one remotely. They hybrid event was hosted at Engineers Australia Building in Brisbane attended in person and online.
The high-quality presentations were judged on technical content, presentation skills and audience participation.
Congratulations to all who participated, and the results of the evening's proceedings were as follows:
First Prize: Harrison Cusack, University of Queensland – The Effect of Training data Quantity on Monte Carlo Dropout Uncertainty un–Deep Learning
Runner Up: Ethan Waters, James Cook University – Sugarcane Health Monitoring and Ratoon Stunting Disease Detection with Freely Available Multispectral Satellite Data
Participation:
Phuoc Nguyen, Queensland University of Technology – Distribution System State Estimation considering uncertainty data under LV network
Stuart Purcival, Griffith University – Transformer Inrush Currents: Modelling and Sensitivity Analysis Using PLSCAD
Matthew Armanasco, University of Southern Queensland – Rapid RD Human Biometric Authentication Using CSI
Montana Dawson, Central Queensland University – Condition Monitoring Assessment of Stanwell Power Station's Transformers
Special thanks to our IET University Prizes Committee Member, Mark Blundell, who has provided his time and effort to make this event a possible after the absence due to COVID.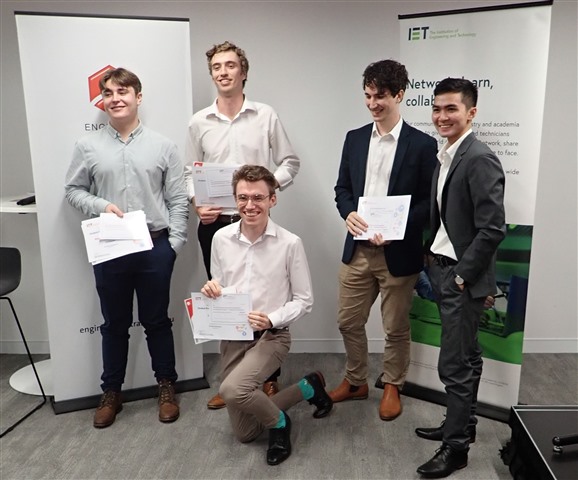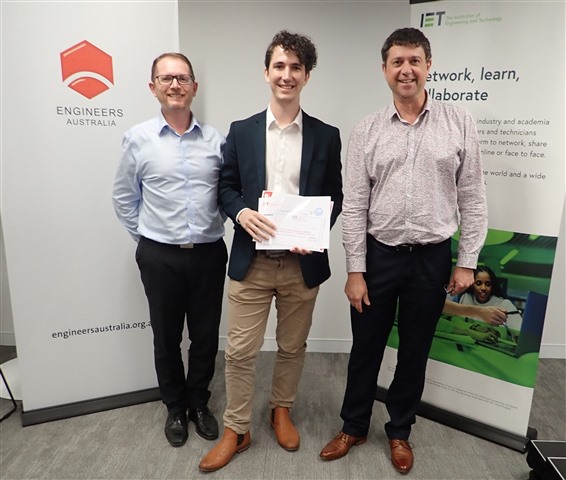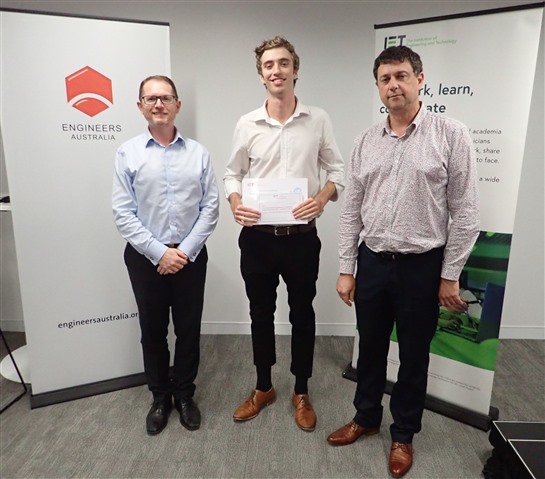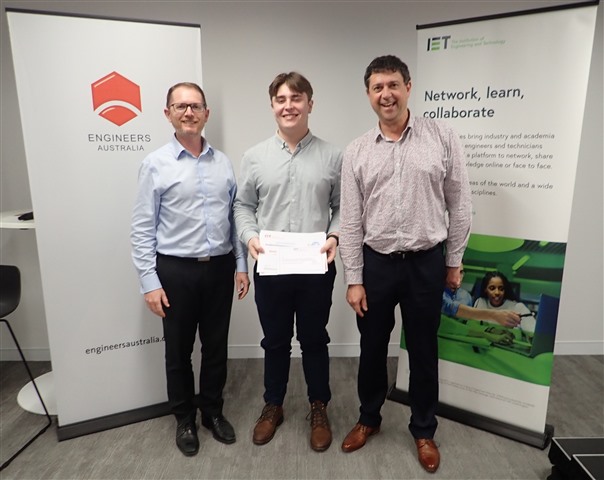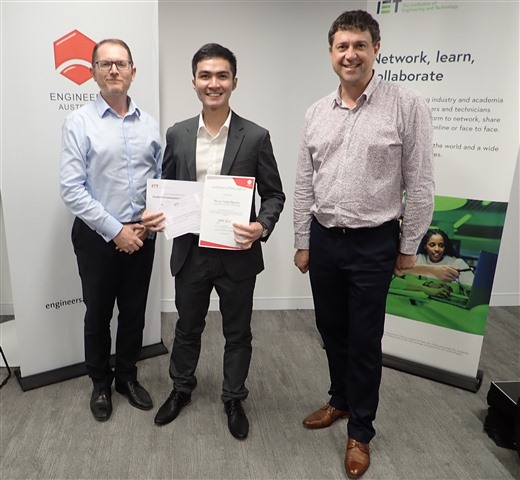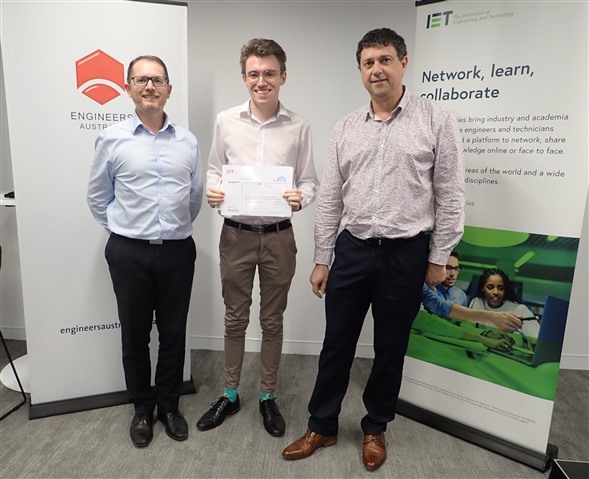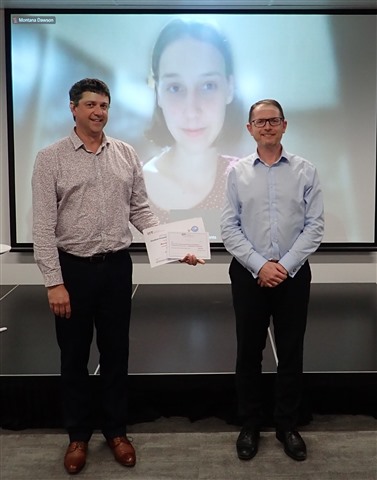 Date: 16 June 2022
The IET Queensland Local Network is co-hosting a Networking Event with our peer organisations to celebrate the achievements of the past year.
on 16 June at Customs House, Brisbane.
We have the pleasure to participate for this annual networking dinner for Queensland Branches of
Electrical Branch QLD
The Institution of Engineering and Technology - IET
The Institute of Electrical and Electronics Engineers - IEEE
The Information, Telecommunications, and Electronics Engineering College - ITEE
The Electric Energy Society of Australia - EESA