The ARTS Network brings together Automotive and Road Transport Systems professionals to network and hear about current and emerging new developments in the sector.
Welcome from the Chair
The ARTS TN have a series of events planned for 2022, both in person (Covid situation permitting) and online, covering several topics which will include:
- Electric Vehicles and the Electrical Power Grid Webinar
- Ethics & Safety in Connected & Autonomous Vehicles Workshop
- Connected Corridors Seminar
- Electrification in Motorsports Seminar
- Other future topic webinars
These will be publicised on IET EngX and the IET website so please keep a watch for further information.
To deliver our programme, we welcome opportunities for new engagement with our Executive Team and Technical Advisory Panel (TAP), please use the contact email at the bottom of this page if you are interested and would like further information.
We welcome your future participation with the TN and look forward to making a difference together and realising our objective.
Executive Committee

Chair - Dr Nigel Schofield
Vice Chair - Dr Paula Palade
Past Chair - Matthew Clarke
Online Specialist - Andy Walker
Young Professionals Representative - Ashvin Selvakannan
Committee members
Sukhjeevan Dhillon
Kareem Drysdale
Andrew Fisher
Dr Pete James
Angus Lyon
Vanessa Mascall
Jeff Peters
Stephen Powley
Jana Skirnewskaja
Dr Alan Stevens
Community Manager: Deborah-Claire McKenzie
Technical Advisory Panel
Peter Bell
Mike Burden
Graham Gest
Mike Knowles
Dr Stefano Longo
Denis Naberezhnykh
Andrew Pickford
John Saville
Dr John Walker
INCOSE UK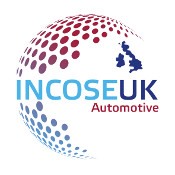 The ARTS TN link up with INCOSE UK in relation to joint activities around Systems Engineering and also sharing other items of interest such as the INCOSE UK newsletters.
Contact us