The Satellite Network brings together Satellite/Space professionals to network and hear about new developments in all aspects of Satellites and Space including commercial, industrial, and military applications from earth observation, space based navigation, space science missions, space situational awareness and satellite communications.
Welcome from the Chair
Welcome to the home of the IET Satellite Technical Network covering all things Space. We would love to hear from you about working with the TN and bringing forward any ideas to help further Space Engineering.
Our Key Topics

The Network's current focus is on the following topics:
Future reconfigurable communications satellites
Hybrid observation/navigation and communications satellites in Space
Space Domain Awareness and debris mitigation
Space security and Space Cyber emergence
Developing local Space Engineering networks
Events
STOP PRESS - Please note that our LEOs/MEOs Webinar on 23 November 2023 has been cancelled. We hope to be able to rearrange this for 2024 and apologise for any incovenience caused.

The TN engages in annual programme of activities many of which are in collaboration with external stakeholder activities i.e. British Interplanetary Society on the UK Heat of the IAF competition, UK Students for Exploration & Discovery in Space (UKSEDS) Conference, Royal International Air Tattoo and World Space Week.

The TN also collaborates with the IET commercial events team on the Milsatcoms conference and Satcoms course.
Executive Committee

Chair - Paul Wells
Vice Chair - Dave Orr
Past Chair/Chair of Technical Advisory Panel - Dave Davis
Online Specialist - Faith Tng
Committee members
Aravind Kilaru – India Lead Volunteer
Chris Brunskill
Chris Tacon
David Jowsey – SatComs Course Lead
David McGuiggan – Americas Lead Volunteer
Ian Raper – Space Universities Network (SUN) representative
Mansi Joshi
Michael Fitch
Pedro Henrique Nogueira
Yun-Hang Cho
Technical Advisory Panel
Dave Davis – Chair
Anthony Baker
Chris Welch
Diana Mathew
Dominic Lashko
Don Pease-Macauley
Duncan McCoig
Imran Shafique Ansari
Janice Man
Mark Loveday
Michael Adams
Sarah Pickett


Contact us:
Space Skills Alliance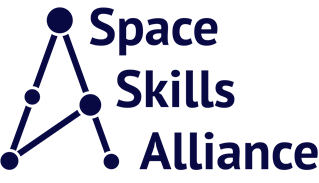 The IET Satellite TN would like to share some resources from the Space Skills Alliance to their Library and Toolkit that may be of benefit to community members engaged in the Space/Satellite sectors.

SPACEBAR is a semi-informal event attended by 60+ space enthusiasts and professionals on a monthly regular basis and they've introduced a new segment 'startup spotlight' to the webinars. Register for these free events.