We have been examining the subject of electromagnetic fields (EMFs) carefully for a number of years. In light of technological advances, the Engineering Safety Panel has updated this fact file to ensure its contents reflect the latest guidelines on user safety. Amongst its contents, the document examines the nature of EMFs and safe levels at different frequencies, and provides links to websites with further information on this subject.
This fact file is written for professionals working in the field of EMFs. However, the paper is also of interest to medical professionals as it concludes that there is no evidence that EMFs, as used in society, cause damage to human health. Based on scientific evidence, the findings should also reassure the general public.
We support the need for ongoing research into the health effects of EMFs to ensure the continued safe use of devices. The existing evidence indicates that there is no need to take precautionary measures, that have a significant impact on lifestyle, for safety reasons.
Download our fact file for free: Electromagnetic fields and health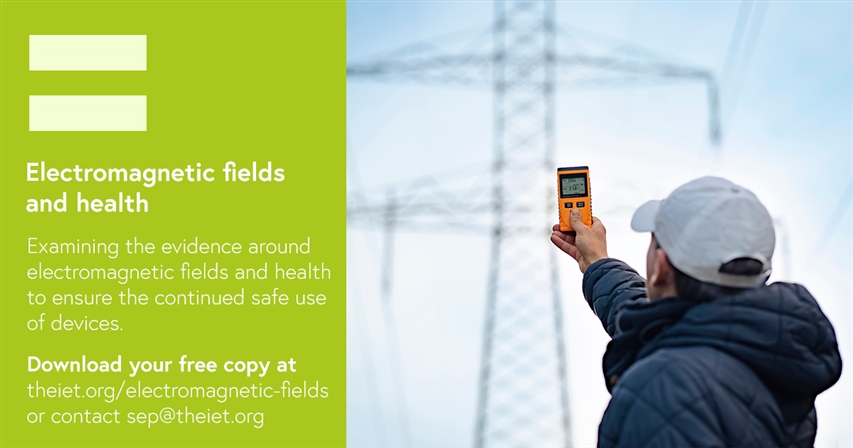 We urge you to read our fact file, share it with others, and comment below to let us know your thoughts by logging in to your online IET EngX account.