The IET Malaysia Network was formed to support the activities of our members located in the country and beyond. We work closely with other local engineering institutions and local networks, in organising activities, as well as to promote science, engineering and technology in Malaysia. The IET Malaysia Network has more than 1,000 members living in Peninsular and East Malaysia. In addition, the Malaysia Network has encouraged the formation of On Campus in public and private universities. These On Campuses are mentored by the Young Professional Section (YPS) of IET. As of Jan 2023, we have a total of 16 active On Campuses.
Contact us: Malaysia-LN@ietvolunteer.org
Address: 92B, Jalan SS15/4, 47500 Subang Jaya, Selangor, Malaysia
Our Committee:
Chairman
Assoc. Prof. Ir. Ts. Dr. David Chuah Joon Huang
Vice Chairman
Ts. Dr. John Tan Teng Hwang
Honorary Secretary
Ts. Nur Syafika Artika Rahim
Assistant Secretary
Ts. Indiran Nadarajan
Honorary Treasurer
Assoc. Prof. Ts. Dr. Tee Boon Tuan
Committee Members
Eur. Ing. Ts. Ir. Jimmy Fam Deng Fong
Prof. Ts. Dr. Lim Eng Hock
Eur. Ing. Fauzan Baharuddin
Dr. Grace Chai Mei Ting
Assoc. Prof. Ir. Dr. Chua Hong Siang
Ts. Khoo Boo Wooi
Honorary Auditors
Assoc. Prof. Ir. Ts. Dr. Teh Jia Shen
Ir. Ts. Siti Juhaida Yusof
Prestige Lecture and Award Dinner (PLAD)
Listen to Article
IET Malaysia Network Newsletter
IET Malaysia Network Newsletter – June & July 2023
Chairman's Foreword
Warmest greetings to members, volunteers, and friends of the IET Malaysia LN,
It is with immense pleasure and gratitude that I welcome you to the first edition of our newsletter for the new session of 2023-2025. As we reflect on our recent achievements and the remarkable contributions of our committee members and dedicated volunteers, we are reminded of the tremendous power of collaboration and shared passion for engineering excellence.
I extend my heartfelt appreciation to all our committee members and volunteers who have worked tirelessly to organize these impactful gatherings. Your dedication, expertise, and passion are the driving force behind our continued success. Without your hard work and enthusiasm, we could not have made such a positive impact on our profession and society at large.
Together, we can amplify our impact and create a brighter future through engineering. Let us continue to inspire, collaborate, and innovate, knowing that our collective efforts will shape the world for generations to come.
Thank you once again to our committee members, volunteers, and supporters for your dedication and passion. Together, we are engineering a better tomorrow.
Assoc. Prof. Ir. Ts. Dr. David Chuah Joon Huang
Chairman, IET Malaysia Local Network 2023/2025
For more information of the IET Malaysia Network Newsletter June & July 2023, please click the link below.
https://www.facebook.com/photo/?fbid=289194967088691&set=pcb.289195193755335
by Assoc. Prof. Ir. Ts. Dr. David Chuah Joon Huang, Chairman of IET Malaysia Local Network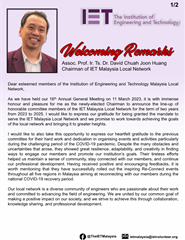 PDF
IET Malaysia Local Network's 16th Annual General Meeting 2023
By Ts Nur Syafika Artika Rahim
The 16th Annual General Meeting (AGM) of the IET Malaysia Local Network was held on 11th March 2023 at Aloft Hotel, Kuala Lumpur. The meeting was well attended by 59 participants from various industries and backgrounds. The meeting commenced with a welcome speech by the Chairman of Session 2021/2023, Ir. Amir Farid Abdul Majid, who highlighted the roles and significance of engineers to humanity and the importance of having a local network to serve the IET members in Malaysia. Following this, the AGM agenda, previous year's minutes of meeting, activities, and reports were presented by the Honorary Secretary, Assoc. Prof. Ir. Ts. Dr. Syuhaida Ismail, on behalf of the IET Malaysia Local Network Session 2021/2023 committee members, which were well received by the attendees.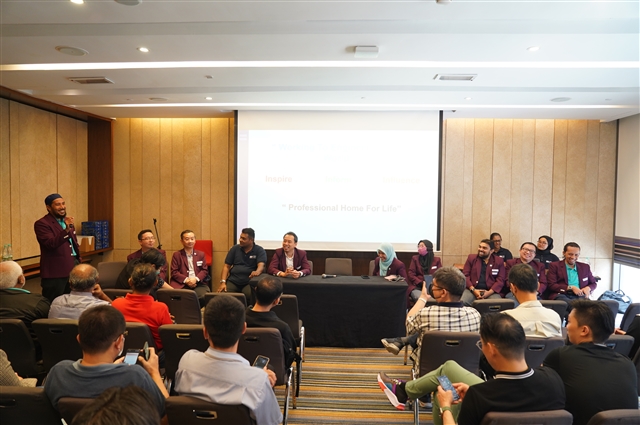 The highlight of the AGM was the election of the new line-up of the IET Malaysia Local Network Committee for Session 2023/2025. All nominees provided a brief introduction of themselves and some of them shared their future plans and goals for the network. After the voting process, the results were announced, and the new committee for Session 2023/2025 were officially formed. The newly elected committee members were represented by theChairman, Assoc. Prof. Ir. Ts. Dr. David Chuah Joon Huang who delivered Chairman's remarks and expressed their gratitude for being granted the mandate to serve the IET Malaysia Local Network and promised to work towards achieving the goals of the network and bringing it to greater heights. In addition, he encouraged the attendees to volunteer or participate in the various activities and events that will be organised by the IET Malaysia Local Network throughout the next two years.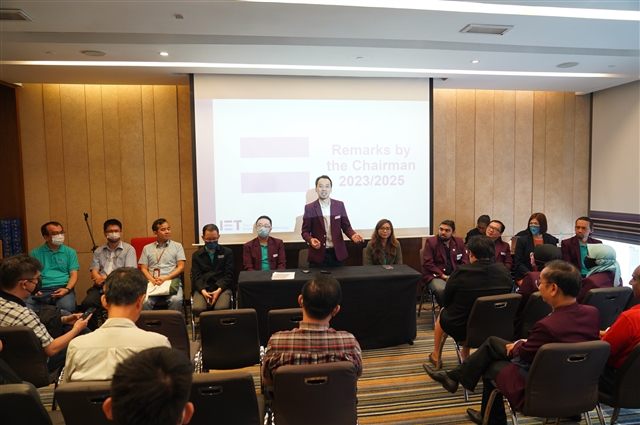 In conclusion, the 16th AGM of the local network was a successful event that provided a platform for networking, exchanging ideas, and electing new committee members. The attendees were pleased with the outcome of the meeting and looked forward to the activities and events that will be organised by the new committee.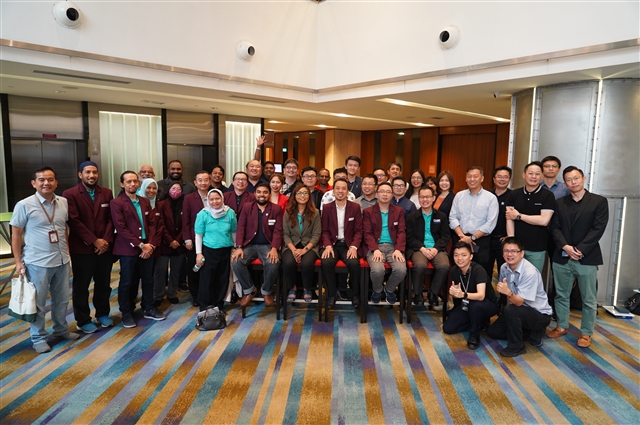 IET Malaysia Year-End-Notes
Date: December 2021 https://online.fliphtml5.com/vktwy/nwwd/#p=1
Prestige Lecture and Award Dinner (PLAD)
IET Malaysia Network Individual Awards 2022 (Call for nominations)
Recognising the engineers and technologists in the country who have made outstanding contribution to science, engineering, and technology.
The following awards are open for nomination:
- IET Malaysia Leadership Award (Academic)
- IET Malaysia Leadership Award (Industry)
- IET Malaysia Outstanding Young Woman Engineer Award
- IET Malaysia Outstanding Young Professional Award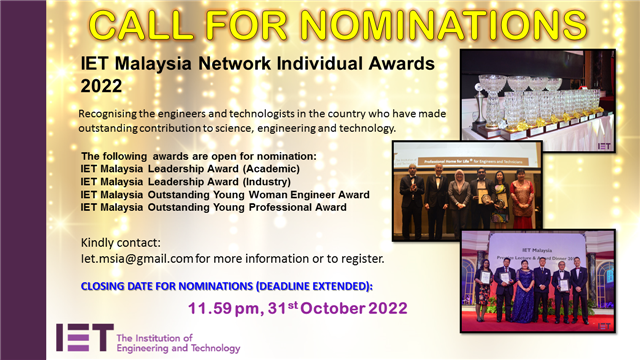 PLAD 2019

IET Malaysia PLAD Industry Excellence Award Past Winners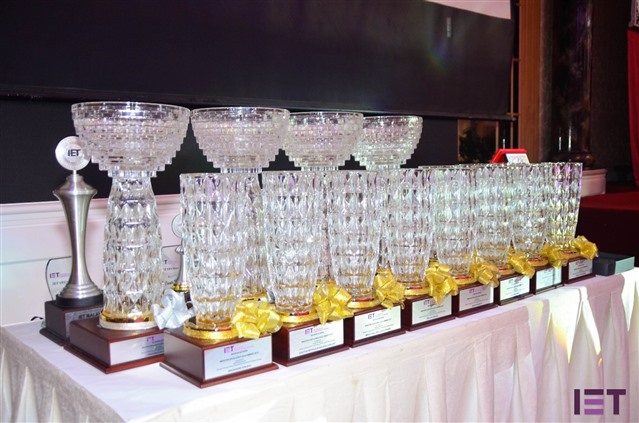 Platinum Award
Inari Amertron Berhad
Boilermech Holdings Bhd
ABB Malaysia Sdn Bhd
Finisar Malaysia Sdn Bhd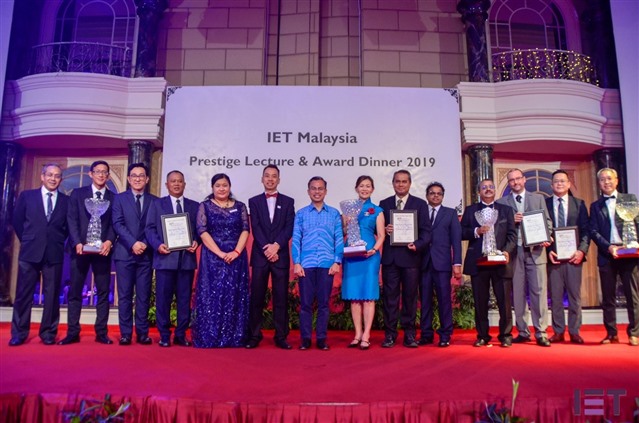 Gold Award
STEM Education: Sasbadi Learning Solution Sdn Bhd
Energy: Centre of Excellence (CoE), PETRONAS Carigali Sdn Bhd
Banking: CIMB Bank Berhad
Artificial Intelligence: Aerodyne Group
Lighting Technology: TMS Lite Sdn Bhd
Food Technology: Bento Food Industries Sdn Bhd
Cyber-security: Adaptive Netpoleon Malaysia Sdn Bhd
Manufacturing Services: Macrogine Sdn Bhd
Engineering Consultancy: Duriane Professionals Sdn Bhd
E-mobility: ECLIMO Sdn Bhd
Mobile App: Agmo Studio Sdn Bhd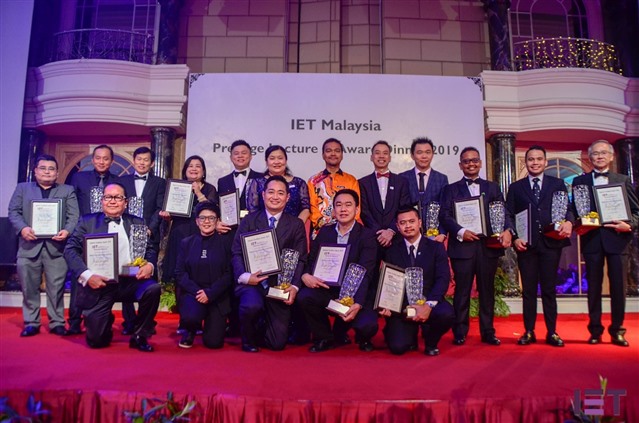 Individual Award Winner 2019
Achievement in Academic Award - Prof. Dato' Dr. Burhanuddin Yeop Majlis
Achievement in Industry Award - Tan Soon Keong
Women Engineer Award - Prof. Ir. Dr. Agileswari K. Ramasamy
Young Engineer Award - Assoc. Prof. Ir. Dr. Syuhaida Ismail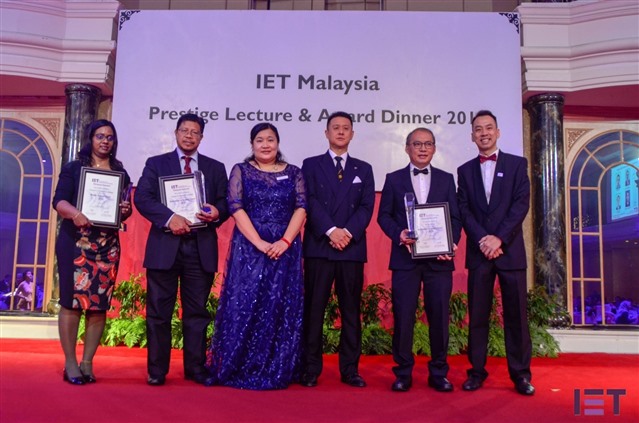 Recent Updates
Date: 27 - 28 August 2022
IET YPS Malaysia Teambuilding 2022 in Penang
IET YPS Malaysia Teambuilding 2022 had been successfully conducted. The aim was to foster stronger bonds among YPS members and let them be inspired and motivated through sharing sessions and exciting outdoor challenge activities. It was held from 27 to 28 August 2022, in Penang. The event consisted of two parts, namely, "Part 1: Networking and sharing sessions" and "Part 2: Teambuilding challenge at ESCAPE Park". A total of 16 participants attended, consisting of 11 YPS members and 5 On Campus members. Other than that, two IET Malaysia Main Committee members, Dr. John Tan and Dr. Jeen Khor, attended as special guests.
The teambuilding kicked off at 3pm sharp on 27 August, with a briefing given by Peter Ling, the organizer of the event. A simple ice-breaking session was conducted next. No physical teambuilding had been done in two years due to the COVID pandemic. Hence, the teambuilding became the first time most YPS members met face to face. The ice-breaking session was filled with laughter and joy, as participants got to learn more about each other. Then, there was a mini foosball competition, and the top three teams were given small soft toys as prizes. The participants also played various board games, while chit-chatting and networking with each other. After that, Dr. Ivan Ling, the current YPS chairperson, conducted the YPS Malaysia Monthly Meeting (August). He expressed his gratitude toward the members for making the effort to come for the teambuilding event. Among the items discussed during the meeting were event updates, phases of team development, reasons of holding a physical teambuilding, upcoming opportunities for YPS members, and YPS 2022-2023 goals. The goals include forming strong team bonds among committee members, re-engage with the On Campus groups and their advisors, encourage fun and engaging activities, work closely with the local network, re-establish local On Campus recognition awards, and reconnect with other local professional bodies. After the meeting, Ts. Daniel Vong gave a sharing session on "Introduction to Professional Registration". This is followed by a sharing by Dr. John Tan on his IET journey, including how IET has changed his life and how his experience had led him to win various awards over the years. He also gave out several signed motivational books during his talk. Dr. Jeen Khor talked about the opportunities for young professionals in Malaysia and how they could be leveraged to transform one's life and build an outstanding career. Day 1 ended with a BBQ dinner session.
On day 2, the participants woke up early and prepared breakfast, before departing for ESCAPE Park. Once arriving at ESCAPE Park, the team was greeted warmly by the park facilitator who gave a briefing and provided each participant with an ESCAPE Challenge Card. She then explained that a medal would be awarded if the participant completed at least three Adventureplay challenges and three Waterplay challenges. On a side note, ESCAPE is a theme park with exciting rides and games hosted in a natural environment. ESCAPE re-introduces the play and values of yesteryear so to inject reality into a world overdependent on an isolation-inducing electronic lifestyle. Through "Low Tech, High Fun" challenge activities completed in a team setting, synergy and team spirit are achieved. ESCAPE Park is also the home to the world's longest waterslide and the world's longest zip coaster. It was no doubt a wonderful outdoor teambuilding experience, which was non-existent in virtual team meetings.
Positive feedback was received from all participants, and they hope more exciting events like this would be organized in the future.
Prepared by Peter Ling, organizer of IET YPS Malaysia Teambuilding 2022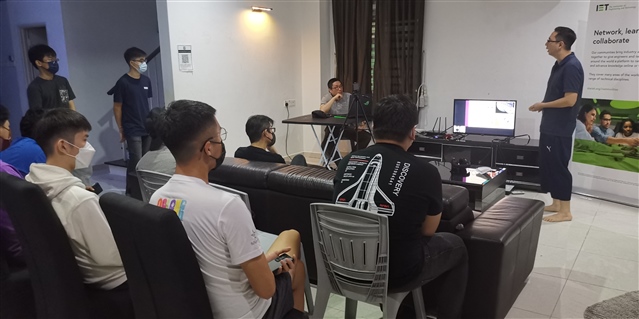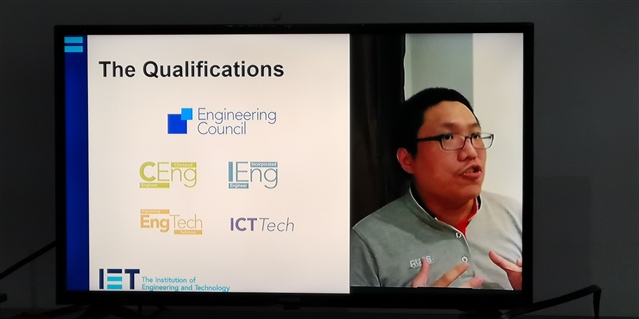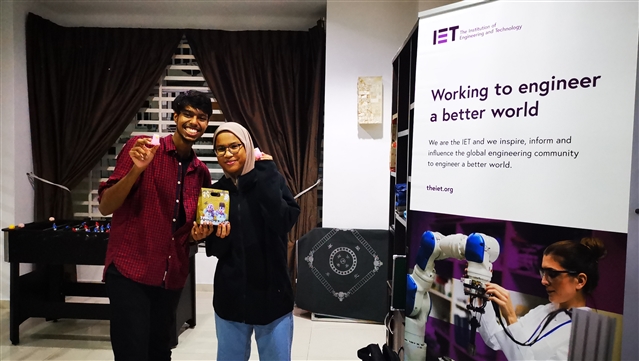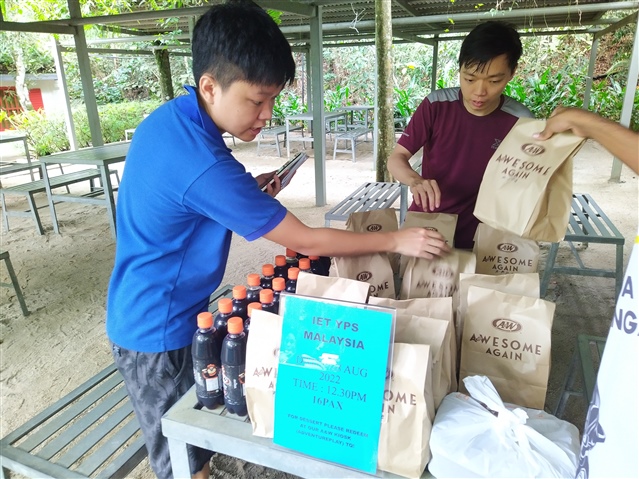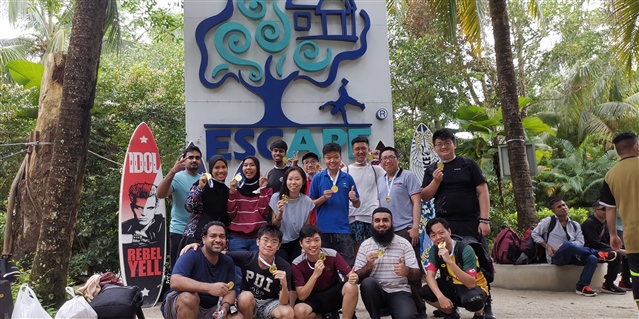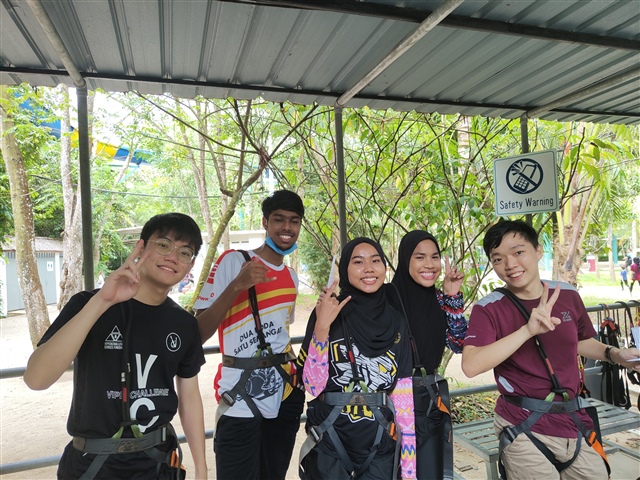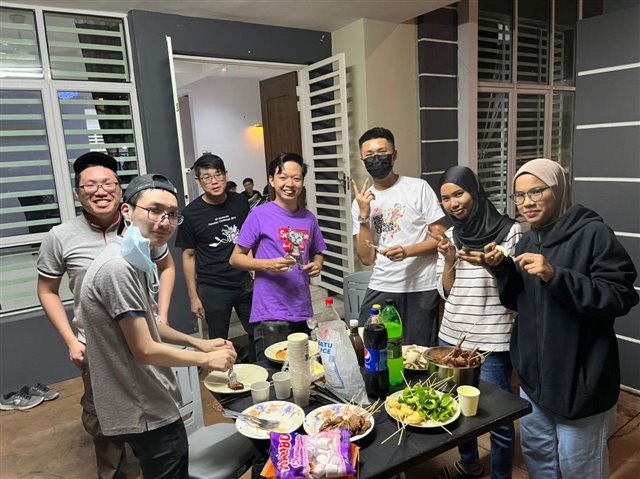 Date: 13 August 2022
Today we have successfully organised the first IET Malaysia REConnect in Northern Region. Thanks for all the supports from IET members, UNIMAP OnCampus and USM OnCampus advisors and Collaboration Partners. Happy networking!
IET Malaysia RE-Connect Northern Region Event Report : /cfs-file/__key/articles/111faf69749440149085cd5414033a03-a-f26407347d2c45ccb534454bf9a4a9a4/0005.IET-Malaysia-RE_2D00_Connect-Northern-Region-Event-Report-v1.pdf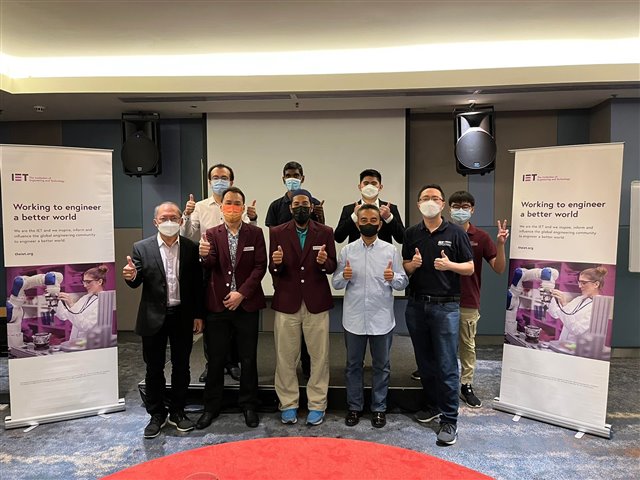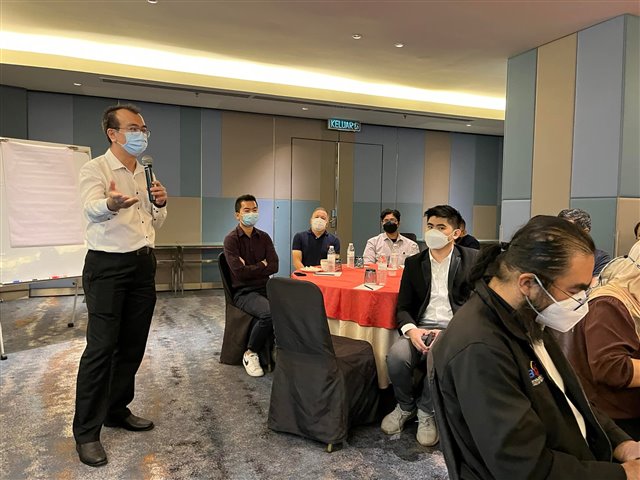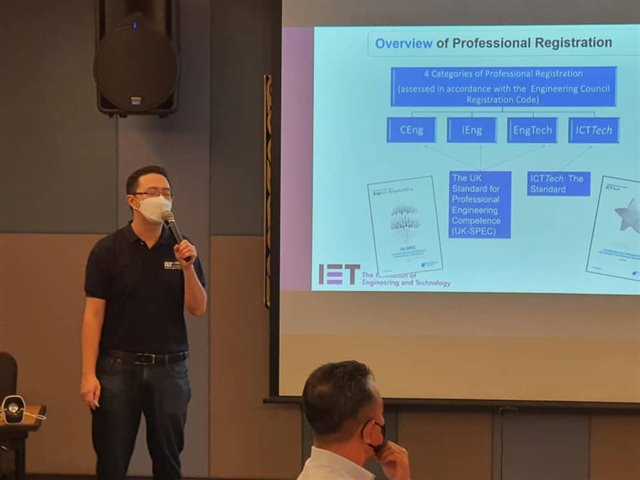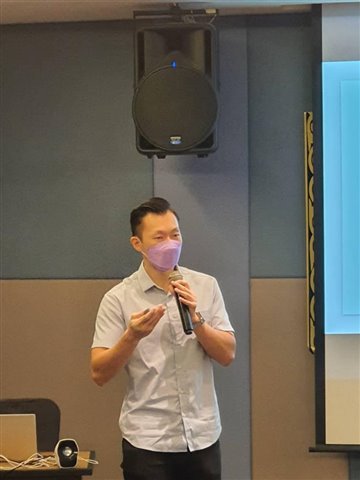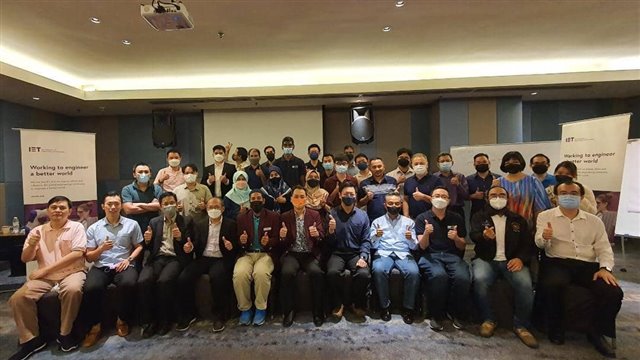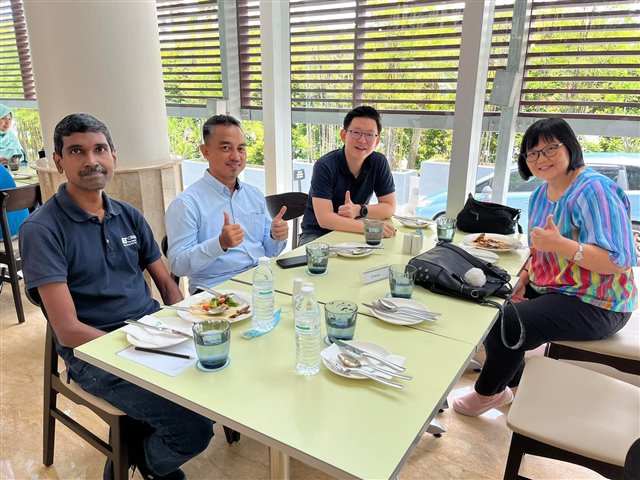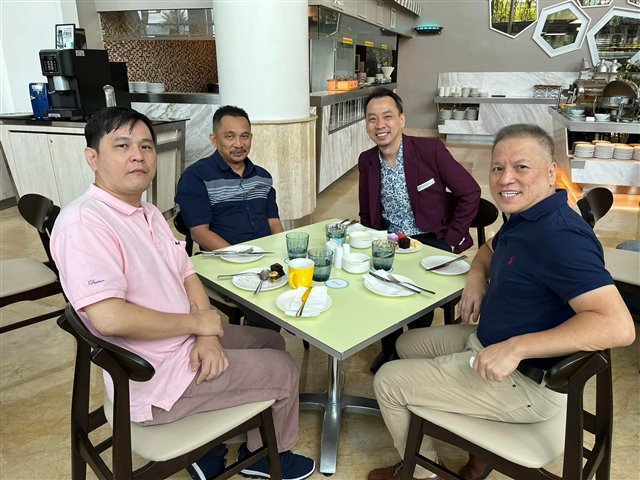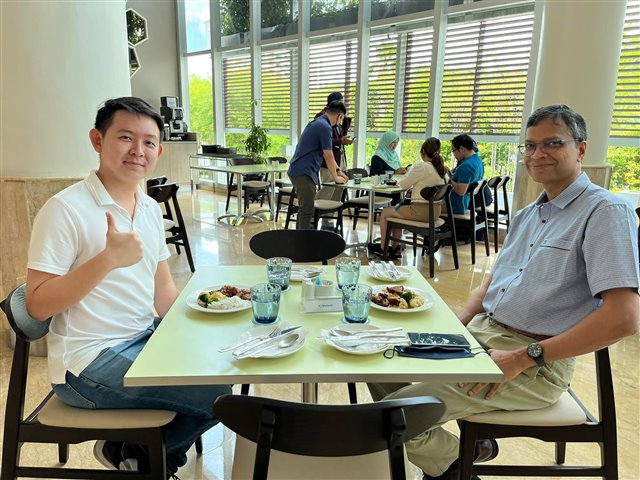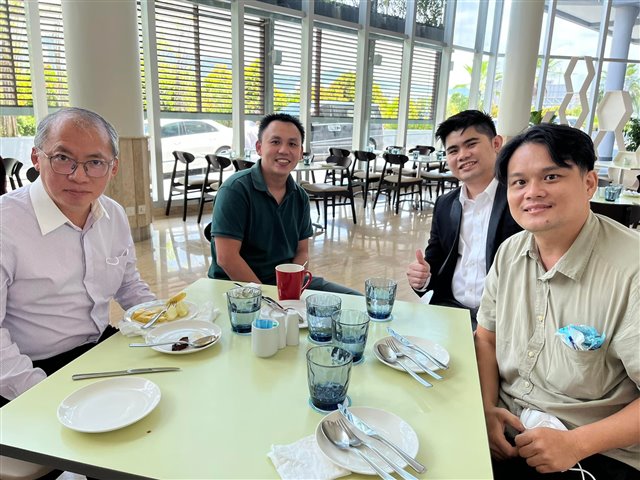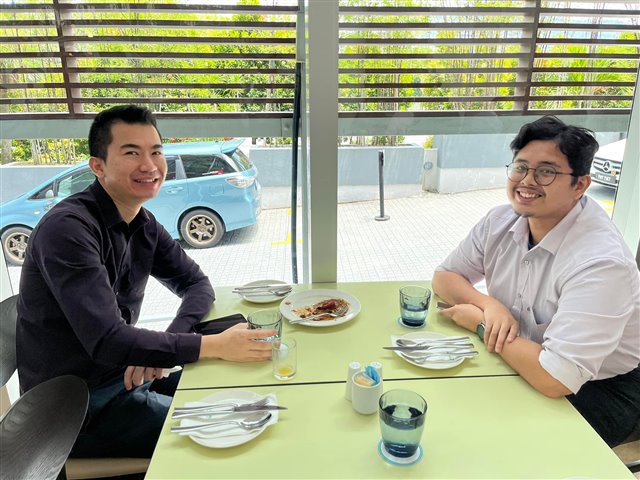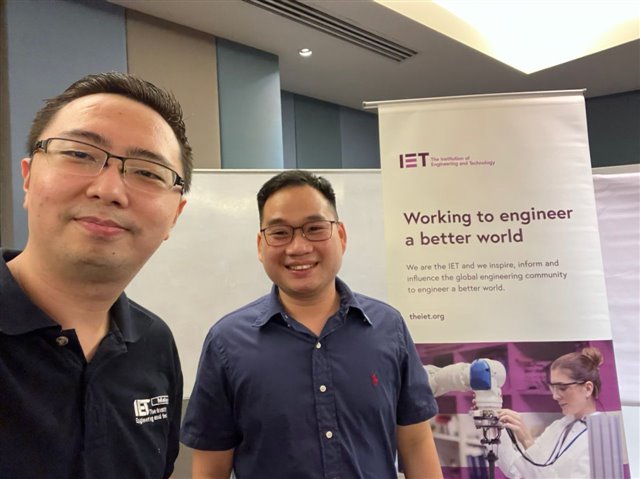 Date: 28 May 2022
IET Malaysia LN has successfully conducted its first hybrid Annual General Meeting on 28th May 2022 at Hotel Concorde Kuala Lumpur. The 15th IET Malaysia LN AGM was attended by more than 50 in-person and remote attendees. We would like to thank the organizing volunteers and the IET LN members for your participation during the AGM.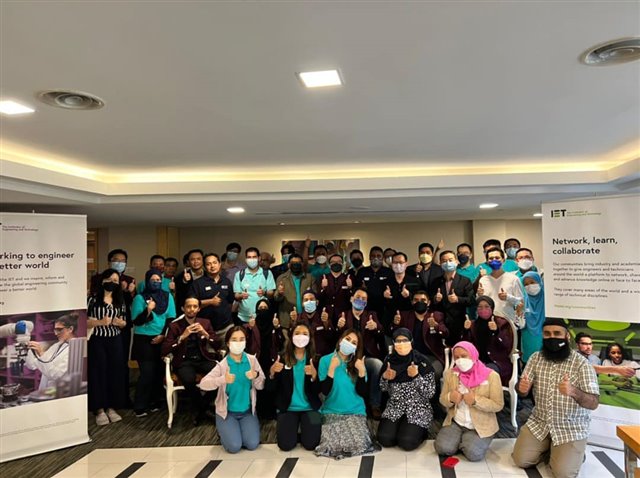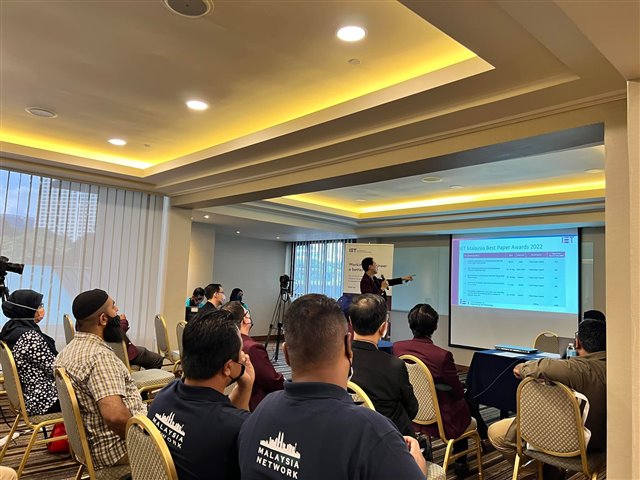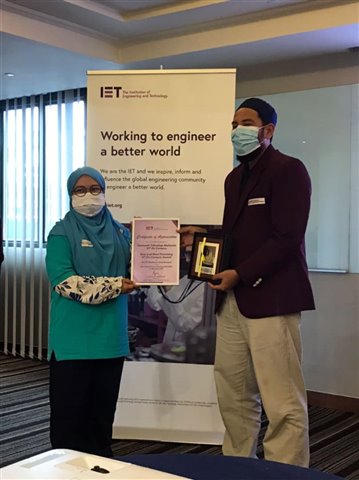 IET Malaysia LN Strategic Planning was conducted on 29th May 2022 at Concorde Hotel Kuala Lumpur, in conjunction with the 15th IET Malaysia LN AGM. All regional and sub-committee representatives presented their goals and strategies towards establishing the IET Malaysia LN as the global leader in engineering institutions. We would like to thank all committee members for the successful running of the programme.