ICRA (International Conference on Robotics and Automation) this year was held in London for the first time in the UK and makes up the largest robotics and automation conference. With attendee numbers rising post pandemic it was an opportunity for UK robotics, with thousands of attendees.
With the main conference being held at the ExCel centre hosting the talks and industry showcase, lab tours were organised within different Universities around London and Oxford to demonstrate different aspects of robotics and automation.
UCL Robotics had three lab tours, to which I took part in the surgical robotic site at UCL WEISS hosting attendees to ICRA 2023 on the 29th May over two sessions during the day.
The purpose of the lab visit was to show attendees the work carried out at UCL WEISS with demos including surgical robotics, soft robotics, tissue modelling, interventional instrumentation and surgical navigation.
Our group (UCL Aspire CREATe) had examples of our Virtual Reality & Robotic Haptic Feedback system (UCL WEISS SPEEDOP) for the training of surgeons and planning of complex cases. With two procedures including a dental training demo and manual rotation birth simulator that we recently exhibited at a workshop to collect feedback to perform a usability study this November. Attendees could try their hand at the procedures and lengthy discussions followed.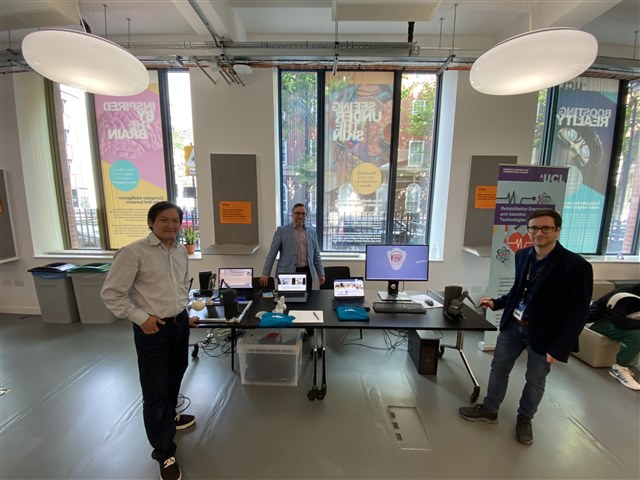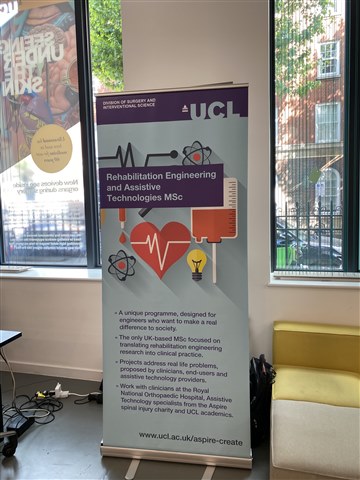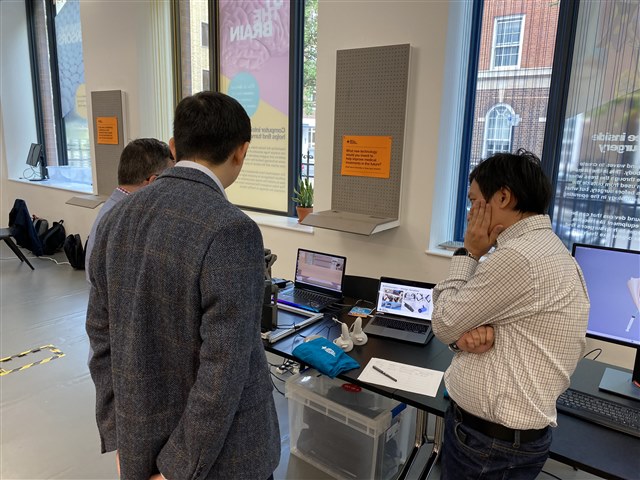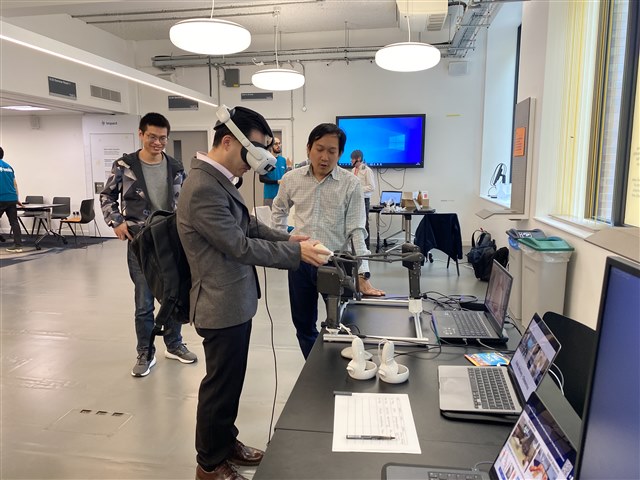 Other demonstrations at UCL WEISS included Brain Control Interfaces (BCI) in conjunction with VR for wheelchair control, novel brain imaging techniques which are in the process of being implemented into our robotic rehabilitation system. With other demos from UCL WEISS members from soft robotics for surgical procedures and manipulation to robotics for needle control and 3D printing for surgical reconstruction and pre surgical planning.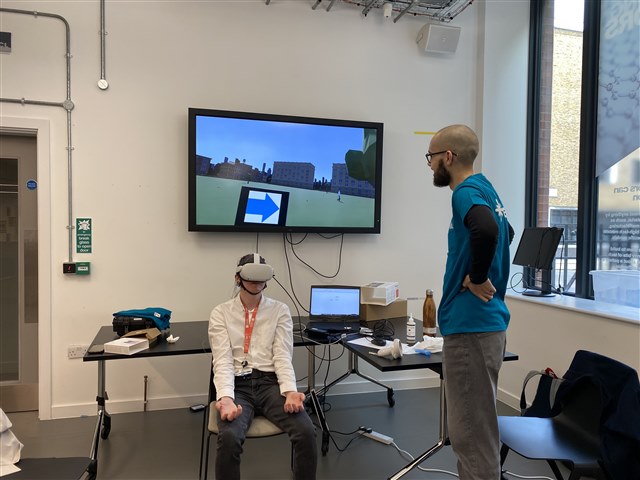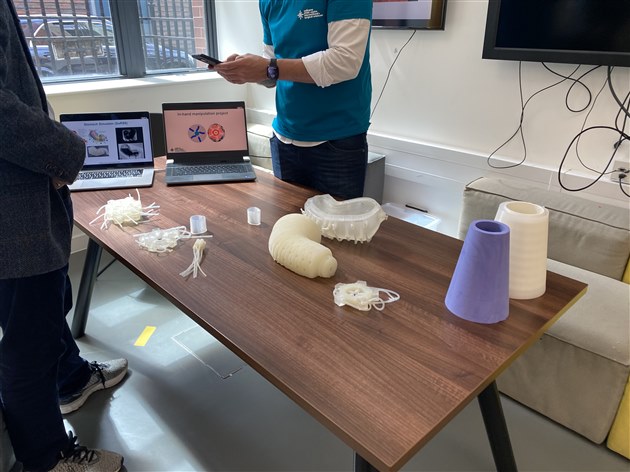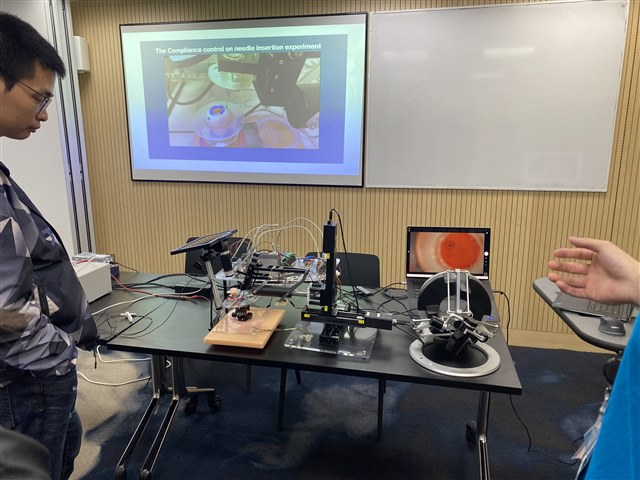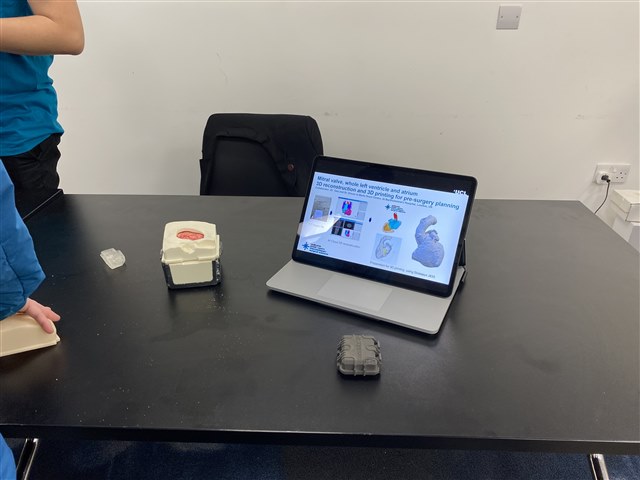 In the basement of the UCL WEISS building attendees viewed more demos from the mock operating theatre integrating robotics, surgery, and translational science again from a wide range of clinical applications.
The lab tour was a great opportunity to not only show work but network with robotics researchers from around the world. Looking forward to ICRA 2024 which will be held in Yokohama, Japan!
If you attended this lab tour or any other lab tour at ICRA 2023 please let us know. We would love to hear from you and what you thought about it.
If you have any questions please ask!
Event Site – https://www.icra2023.org/welcome
UCL WEISS – https://www.ucl.ac.uk/interventional-surgical-sciences/
UCL Aspire CREATe - https://www.ucl.ac.uk/surgery/research/aspire-create#:~:text=next-,Our%20work,in%20related%20areas%20of%20interest.