All of these events and activities are made possible by the efforts of a dedicated group of volunteers. If you would like to know more about our committee, or would like to volunteer for us, please get in touch with any of the volunteers listed below.
Ian Naylor
Chairman
Ian joined Threepwood in July 2015 as a Principal Consultant and he is a Chartered Electrical Engineer. Prior to this he worked at EA Technology as a Team Manager and Key Account Director.  Ian has worked on many projects around the world including specifications and maintenance documentation.  Ian began his career as a colliery electrician before passing his electrical degree in Huddersfield.  He then worked as a Research and Development Engineer at Merlin Gerin in Leeds before moving to the asset management section of Yorkshire Electricity.  
In 2000 Ian became the Plant and Assessment Manager at the Electricity Association in London where he developed the NEDeRS plant failure database and also led the switchgear assessment panel, including the production of ENA 41-36 (HV Switchgear Specification).  Ian left the trade association (Energy Networks) in 2005 where he became team manager of the Network Asset Management Team at EA Technology.  Ian currently lives in South Yorkshire where he enjoys hill walking, cycling and playing cricket.
---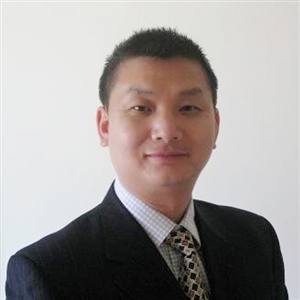 Dr. Shijun Yi
BEng, MSc, PhD, CEng, FIET, MHKIE
Shijun Yi holds the senior investment planning manager position
at CLP Power Hong Kong Ltd. Previously he performed as senior business improvement manager and assistant deputy director of business strategy – generation.
Shijun started his career from Shenzhen Power Supply Bureau, a subsidy company of China Southern Grid, after obtained his Bachelor and Master degrees in power system engineering in 1999. He moved to UK in 2002 and achieved PhD degree in digital communication in 2005. Since then he held various technical, commercial and managerial roles in Parsons Brinkerhoff, National Grid, OFGEM and Centrica before he moved to Hong Kong in 2014.
Shijun is a Chartered Engineer in UK, HK and mainland China, and a Fellow member of the IET. He is also a committee member of Power & Energy Section Committee in IET Hong Kong.
---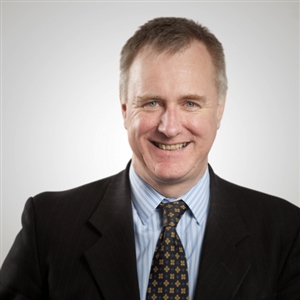 Mike Kay
MA MSc CEng FIET
Mike Kay is an experienced director of an electricity network business. He is a chartered electrical engineer and a Fellow of the Institution of Engineering and Technology (IET). His expertise and experience covers all aspects of power engineering associated with the distribution and transmission of electricity, and also the economic regulation of network utilities.
He chaired the Distribution Code Review Panel of Great Britain for 14 years, and led on interface issues with National Grid for the GB Distribution Companies collectively for the same period.
He is active in many industry forums and over the last decade has led the development of standards for connecting renewable and other generators to the GB distribution system. He has chaired the Engineering Committee of the Energy Networks Association, co-ordinating the technical policy approaches of the GB Distribution Companies.  
Mike worked for Electricity North West for more than 30 years. In that time he has been responsible for many engineering and regulatory aspects of Electricity North West's business. In his role as Network Strategy and Technical Support Director he was responsible for specifying and securing the capital investment programmes in the Distribution Price Control Reviews of 2010 and 2015. In this role he was also solely responsible for Electricity North West's Information Technology investment and services.
In recent months Mike has been part of The IET and Energy Systems Catapult steering group for the Future Power System Architecture project. He has also been advising the ENA and distribution companies on the implementation of the EU Network Codes.
---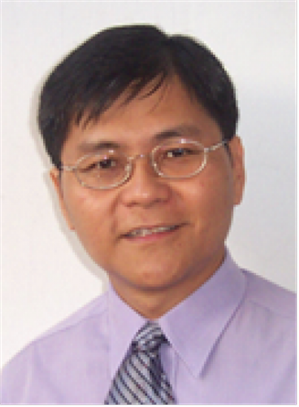 Tan Teck Lee
Tan Teck Lee has more than 30 years of experience in the power and energy industry and is a registered Professional Electrical Engineer in Singapore. His experience includes the site installation and commissioning of power transmission network equipment,   transmission projects management, power quality investigations, impact analysis of voltage dips and power systems network studies, where he was the Head of the Section.
Teck Lee is now heading the Training Development Section in an institute for power and gas training and is responsible for curriculum development and quality of training. He has conducted seminars and workshops for executives in High-Tech Manufacturing Plants and Utility Companies in the region. He has been regularly invited to be Technical Session Chairman at International Conferences. He is the Chairman of the Power and Energy Section in IET Singapore Network.
Teck Lee graduated with a First Class Honors Degree in Electronics & Electrical Engineering from the University of Glasgow, UK, and was awarded the prestigious Medal and Prize for being the most distinguished graduate in the Faculty of Engineering.
In 2000, Teck Lee received the Outstanding Engineer Award from IEEE Power and Energy Society United Kingdom & Republic of Ireland (UKRI) Chapter in recognition for his outstanding professional and leadership contributions to the power engineering profession.
---
Trevor David
Committee member
---
Ayodele Olushola
Committee member