The Malaysia Local Network is led by local volunteers who come together to organise lectures and technical visits that provide opportunities to learn and meet new people. All events are open to the public and most are free of charge.
The Local Network aims to raise awareness of science, engineering and technology in the local area, and promote membership of the IET.
Visit the events page filtered by Malaysia Local Network to find out about our upcoming events.
Contact us: Malaysia-LN@ietvolunteer.org
IET Malaysia Year-End-Notes
Date: December 2021 https://online.fliphtml5.com/vktwy/nwwd/#p=1
Prestige Lecture and Award Dinner (PLAD)
IET Industry Excellence Awards 2022 (Call for nomination)
To recognize companies located in Malaysia whose activities or contributions have made outstanding contribution to research and development, innovation, manufacturing, engineering services and training, renewable energy, public health, safety and/or welfare, that have broad and lasting effects on science, engineering and technology.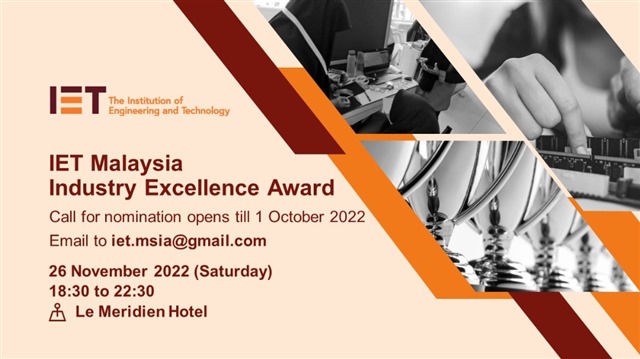 Nomination Form IET PLAD 2022 Industry Award
IET Malaysia Network Individual Awards 2022 (Call for nominations)
Recognising the engineers and technologists in the country who have made outstanding contribution to science, engineering, and technology.
The following awards are open for nomination:
- IET Malaysia Leadership Award (Academic)
- IET Malaysia Leadership Award (Industry)
- IET Malaysia Outstanding Young Woman Engineer Award
- IET Malaysia Outstanding Young Professional Award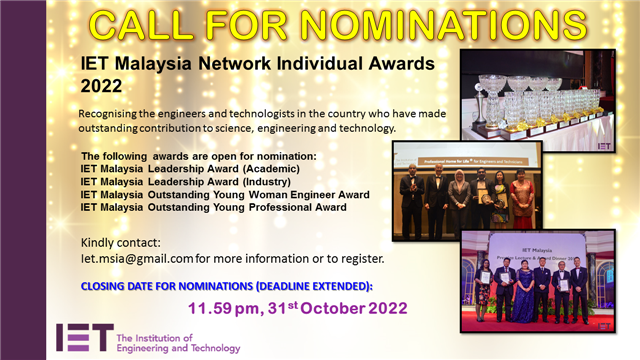 IET Malaysia Awards 2022 (Nomination Form)
Closing date is 31st of October 2022, 11.59pm. The IET Malaysia Network Industry Award Recipient will be announced by early November 2022 through email communication. Subsequently, the Award will be presented during IET Malaysia Prestige Lecture & Award Dinner (PLAD2022) on, 26th November 2022 at Le Meridien Kuala Lumpur. One complementary dinner seat will be provided.
Kindly e-mail the completed nomination document in its electronic form with the title "PLAD 2022 Nomination Document" to iet.msia@gmail.com. We hope to receive your nomination form soon.
PLAD 2019

IET Malaysia PLAD Industry Excellence Award Past Winners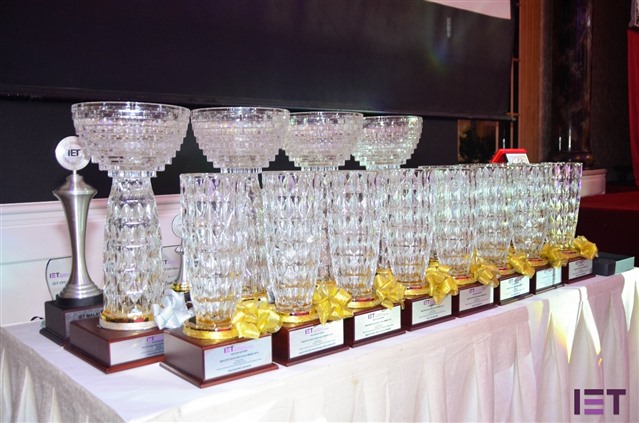 Platinum Award
Inari Amertron Berhad
Boilermech Holdings Bhd
ABB Malaysia Sdn Bhd
Finisar Malaysia Sdn Bhd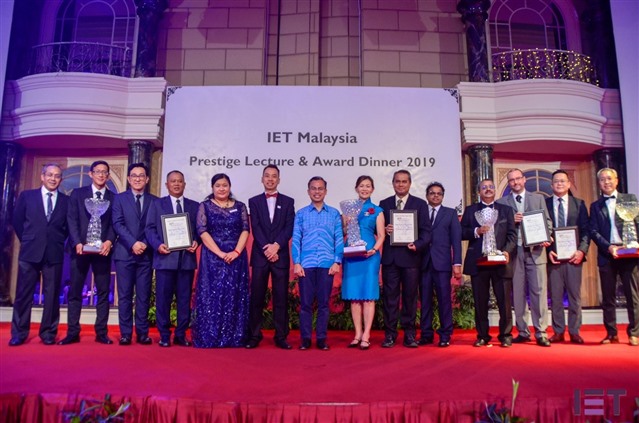 Gold Award
STEM Education: Sasbadi Learning Solution Sdn Bhd
Energy: Centre of Excellence (CoE), PETRONAS Carigali Sdn Bhd
Banking: CIMB Bank Berhad
Artificial Intelligence: Aerodyne Group
Lighting Technology: TMS Lite Sdn Bhd
Food Technology: Bento Food Industries Sdn Bhd
Cyber-security: Adaptive Netpoleon Malaysia Sdn Bhd
Manufacturing Services: Macrogine Sdn Bhd
Engineering Consultancy: Duriane Professionals Sdn Bhd
E-mobility: ECLIMO Sdn Bhd
Mobile App: Agmo Studio Sdn Bhd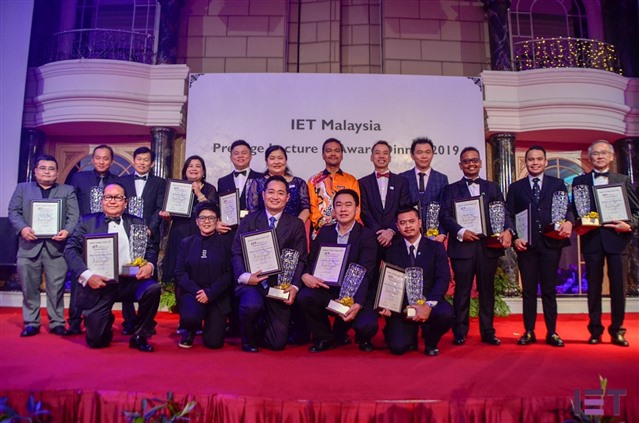 Individual Award Winner 2019
Achievement in Academic Award - Prof. Dato' Dr. Burhanuddin Yeop Majlis
Achievement in Industry Award - Tan Soon Keong
Women Engineer Award - Prof. Ir. Dr. Agileswari K. Ramasamy
Young Engineer Award - Assoc. Prof. Ir. Dr. Syuhaida Ismail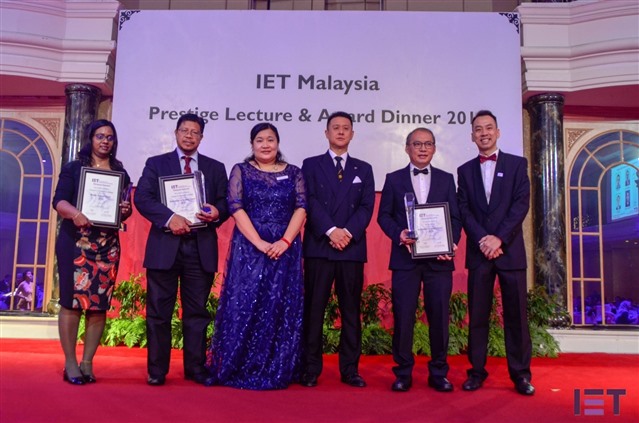 Recent Updates
Date: 27 - 28 August 2022
IET YPS Malaysia Teambuilding 2022 in Penang
IET YPS Malaysia Teambuilding 2022 had been successfully conducted. The aim was to foster stronger bonds among YPS members and let them be inspired and motivated through sharing sessions and exciting outdoor challenge activities. It was held from 27 to 28 August 2022, in Penang. The event consisted of two parts, namely, "Part 1: Networking and sharing sessions" and "Part 2: Teambuilding challenge at ESCAPE Park". A total of 16 participants attended, consisting of 11 YPS members and 5 On Campus members. Other than that, two IET Malaysia Main Committee members, Dr. John Tan and Dr. Jeen Khor, attended as special guests.
The teambuilding kicked off at 3pm sharp on 27 August, with a briefing given by Peter Ling, the organizer of the event. A simple ice-breaking session was conducted next. No physical teambuilding had been done in two years due to the COVID pandemic. Hence, the teambuilding became the first time most YPS members met face to face. The ice-breaking session was filled with laughter and joy, as participants got to learn more about each other. Then, there was a mini foosball competition, and the top three teams were given small soft toys as prizes. The participants also played various board games, while chit-chatting and networking with each other. After that, Dr. Ivan Ling, the current YPS chairperson, conducted the YPS Malaysia Monthly Meeting (August). He expressed his gratitude toward the members for making the effort to come for the teambuilding event. Among the items discussed during the meeting were event updates, phases of team development, reasons of holding a physical teambuilding, upcoming opportunities for YPS members, and YPS 2022-2023 goals. The goals include forming strong team bonds among committee members, re-engage with the On Campus groups and their advisors, encourage fun and engaging activities, work closely with the local network, re-establish local On Campus recognition awards, and reconnect with other local professional bodies. After the meeting, Ts. Daniel Vong gave a sharing session on "Introduction to Professional Registration". This is followed by a sharing by Dr. John Tan on his IET journey, including how IET has changed his life and how his experience had led him to win various awards over the years. He also gave out several signed motivational books during his talk. Dr. Jeen Khor talked about the opportunities for young professionals in Malaysia and how they could be leveraged to transform one's life and build an outstanding career. Day 1 ended with a BBQ dinner session.
On day 2, the participants woke up early and prepared breakfast, before departing for ESCAPE Park. Once arriving at ESCAPE Park, the team was greeted warmly by the park facilitator who gave a briefing and provided each participant with an ESCAPE Challenge Card. She then explained that a medal would be awarded if the participant completed at least three Adventureplay challenges and three Waterplay challenges. On a side note, ESCAPE is a theme park with exciting rides and games hosted in a natural environment. ESCAPE re-introduces the play and values of yesteryear so to inject reality into a world overdependent on an isolation-inducing electronic lifestyle. Through "Low Tech, High Fun" challenge activities completed in a team setting, synergy and team spirit are achieved. ESCAPE Park is also the home to the world's longest waterslide and the world's longest zip coaster. It was no doubt a wonderful outdoor teambuilding experience, which was non-existent in virtual team meetings.
Positive feedback was received from all participants, and they hope more exciting events like this would be organized in the future.
Prepared by Peter Ling, organizer of IET YPS Malaysia Teambuilding 2022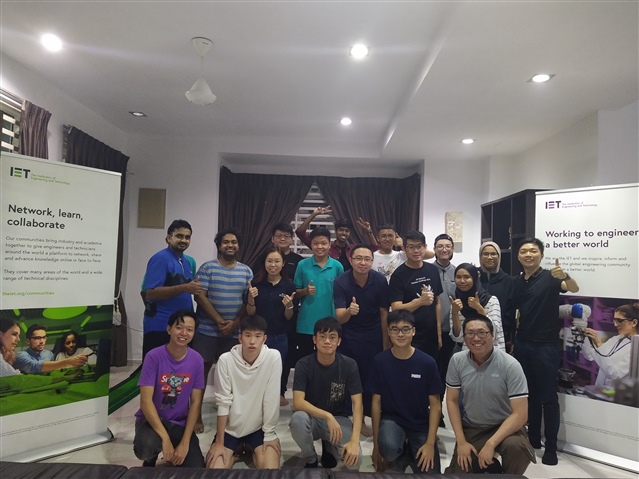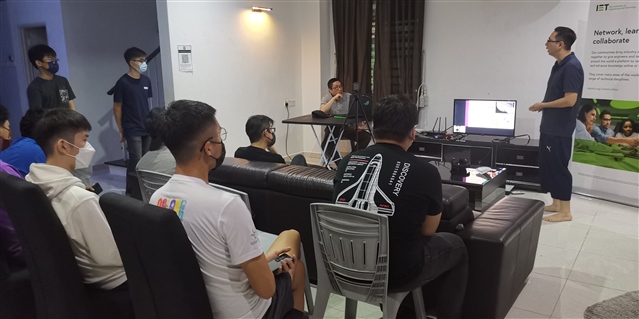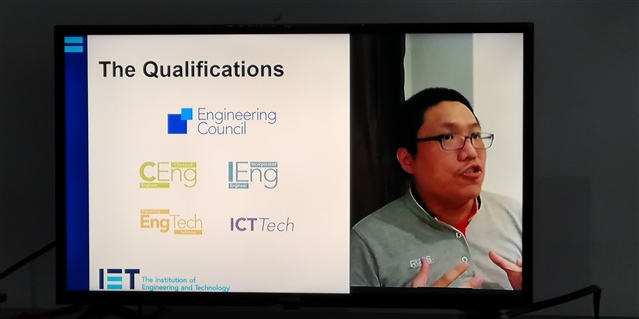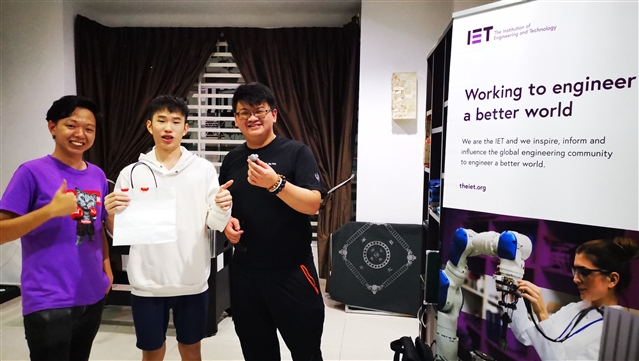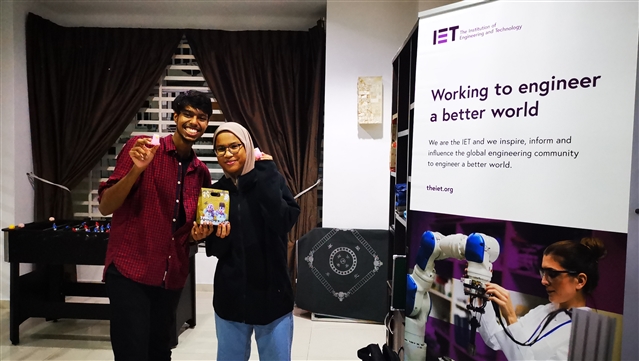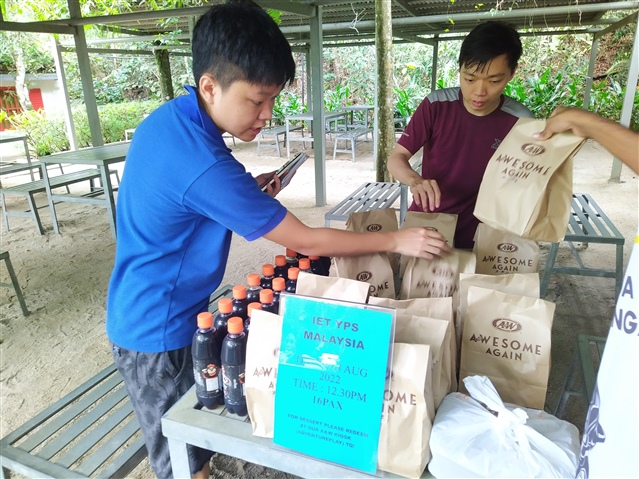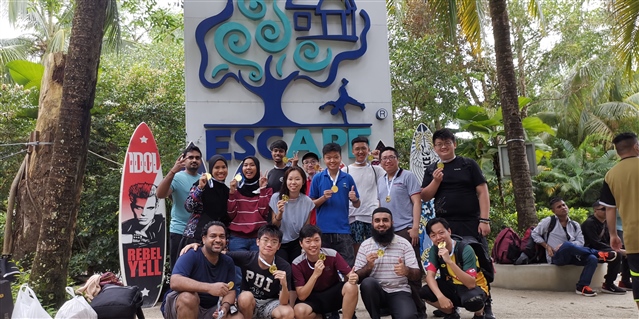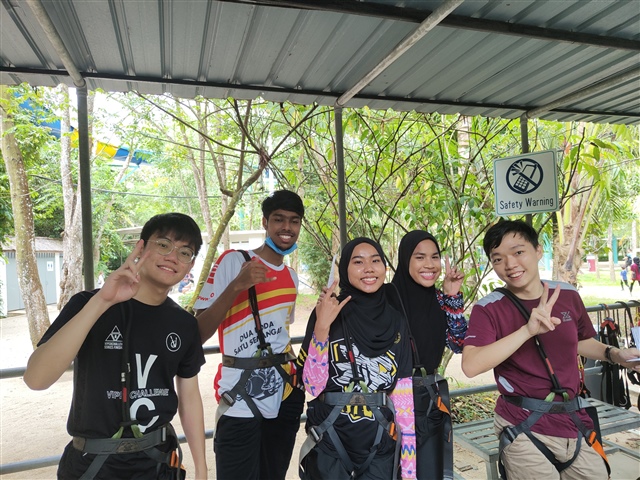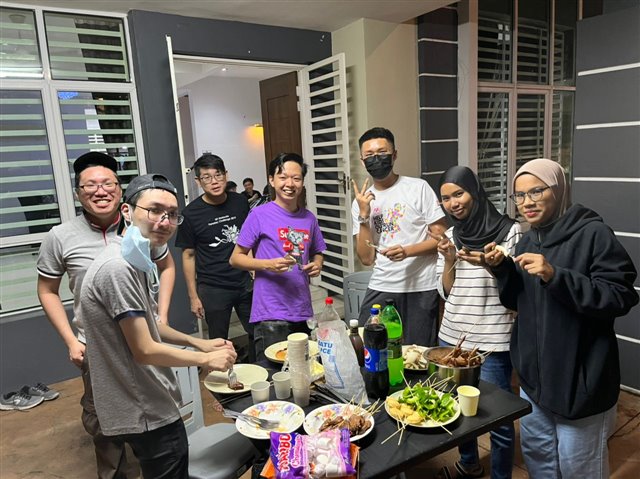 Date: 13 August 2022
Today we have successfully organised the first IET Malaysia REConnect in Northern Region. Thanks for all the supports from IET members, UNIMAP OnCampus and USM OnCampus advisors and Collaboration Partners. Happy networking!
IET Malaysia RE-Connect Northern Region Event Report : /cfs-file/__key/articles/111faf69749440149085cd5414033a03-a-f26407347d2c45ccb534454bf9a4a9a4-v-a4be53776b4a43098f57827c98a4f30d/IET-Malaysia-RE_2D00_Connect-Northern-Region-Event-Report-v1.pdf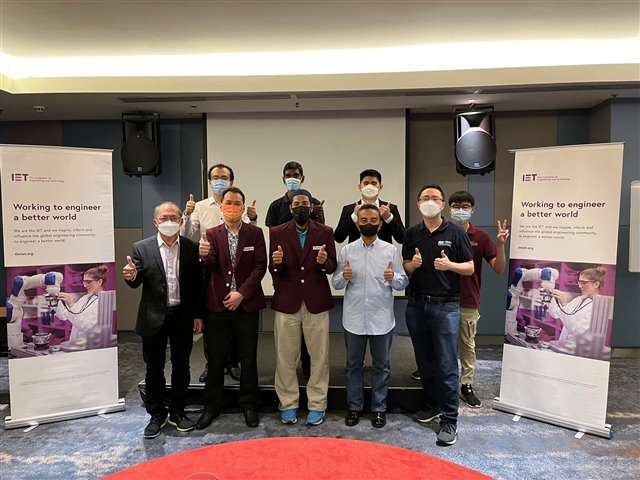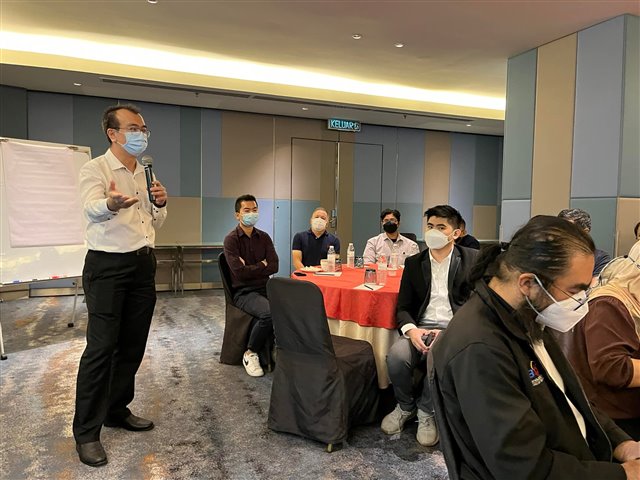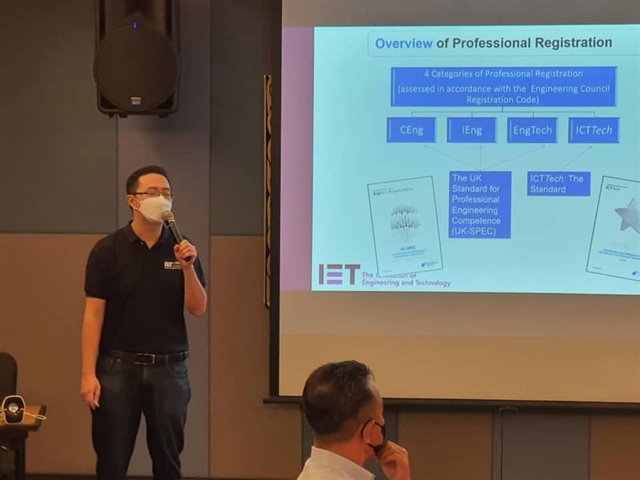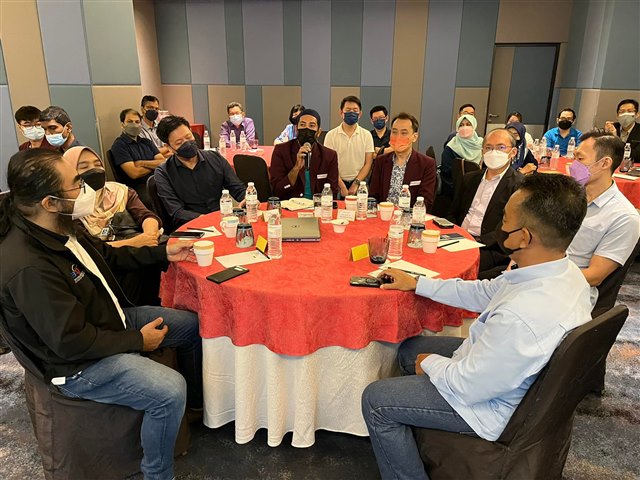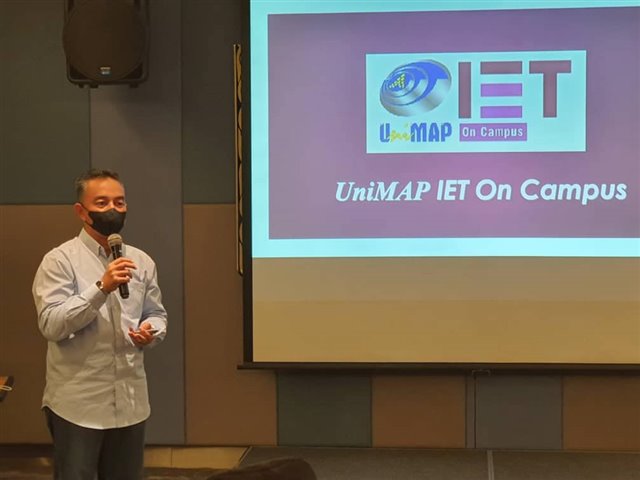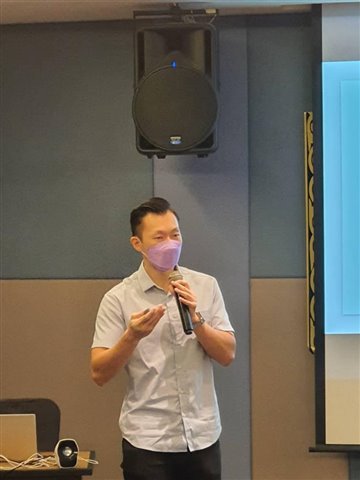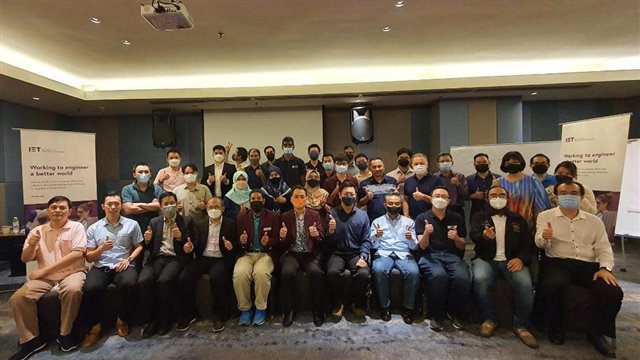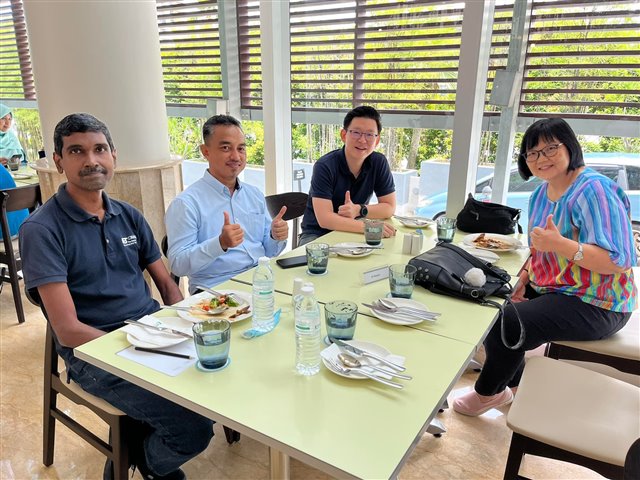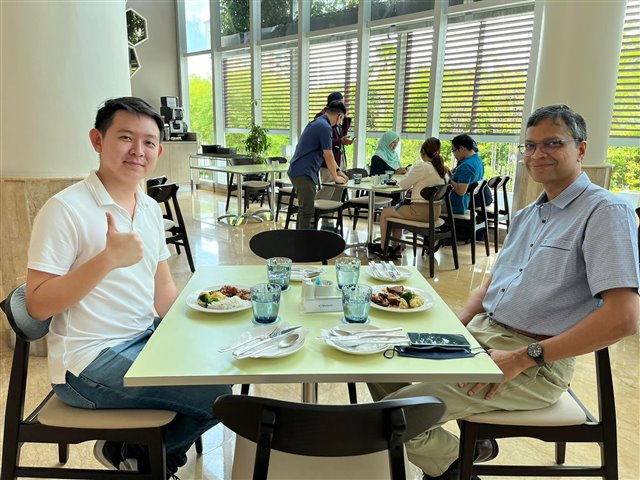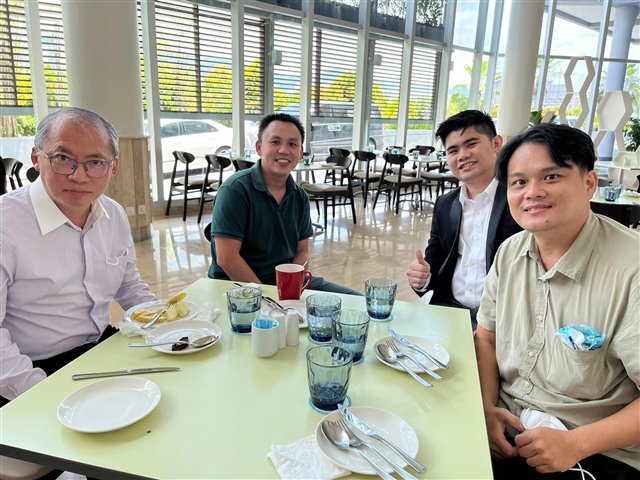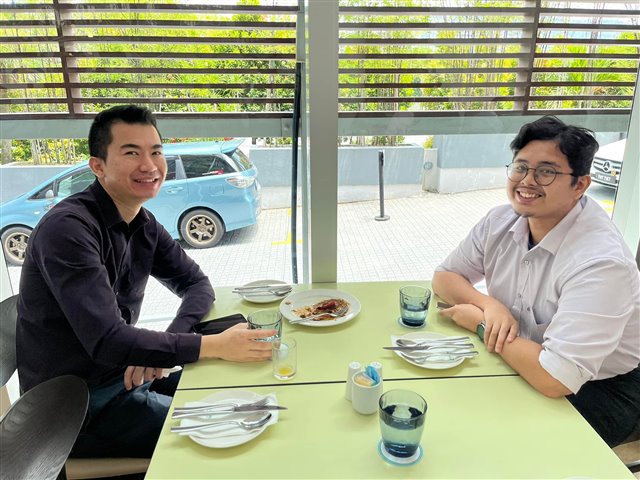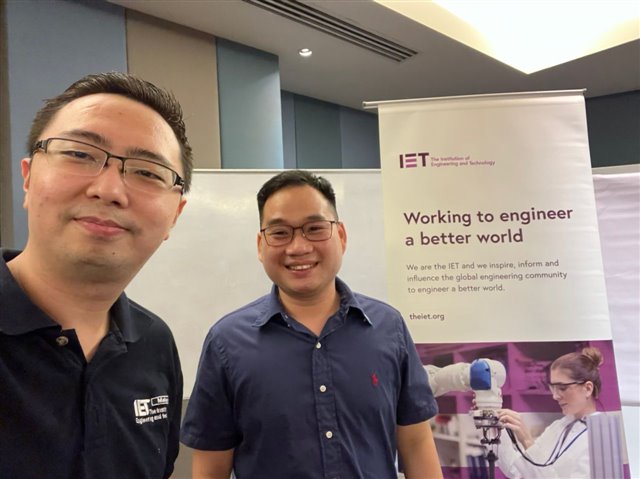 Date: 28 May 2022
IET Malaysia LN has successfully conducted its first hybrid Annual General Meeting on 28th May 2022 at Hotel Concorde Kuala Lumpur. The 15th IET Malaysia LN AGM was attended by more than 50 in-person and remote attendees. We would like to thank the organizing volunteers and the IET LN members for your participation during the AGM.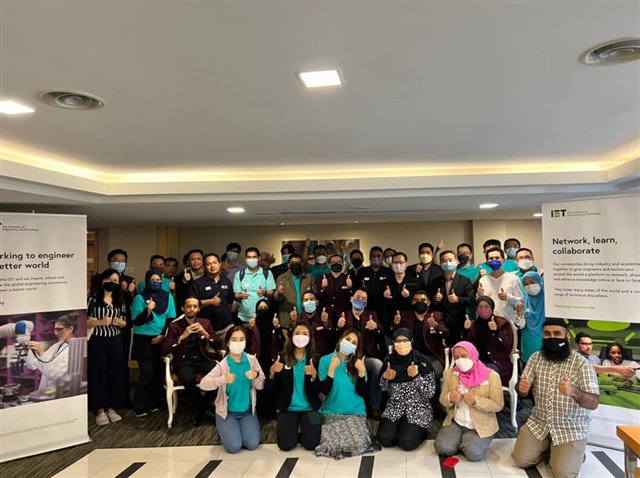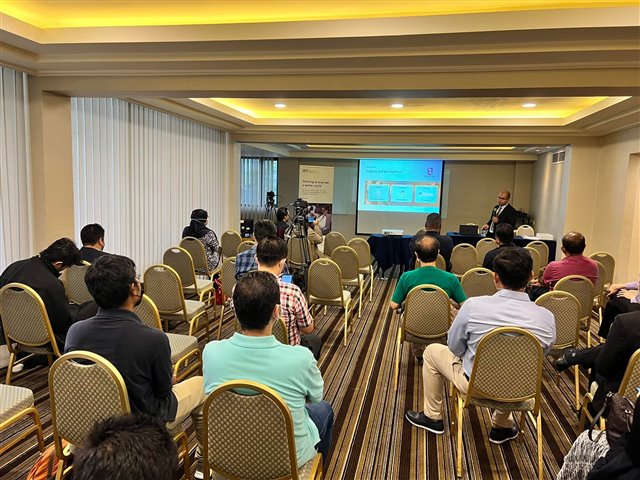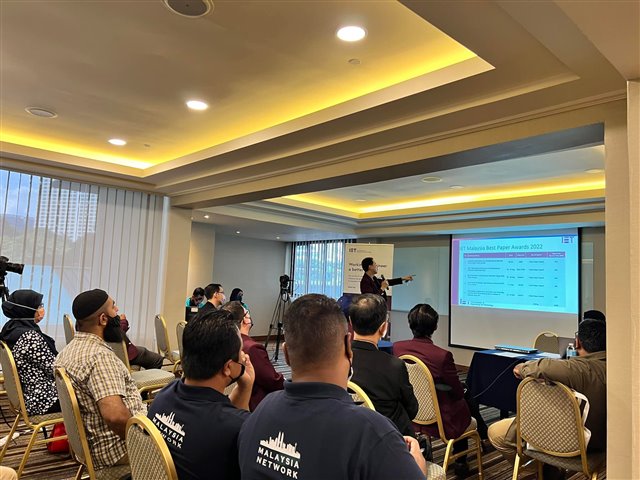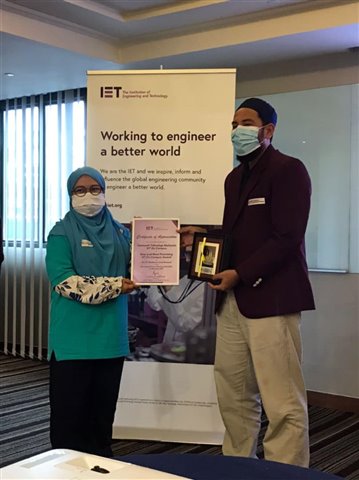 IET Malaysia LN Strategic Planning was conducted on 29th May 2022 at Concorde Hotel Kuala Lumpur, in conjunction with the 15th IET Malaysia LN AGM. All regional and sub-committee representatives presented their goals and strategies towards establishing the IET Malaysia LN as the global leader in engineering institutions. We would like to thank all committee members for the successful running of the programme.