The Robotics and mechatronics Technical Network facilitates sharing and understanding of technical information and knowledge associated with Robotics and mechatronics for the benefit of IET members and the wider community. All of our events are open to the public and most are free of charge.
Introduction to the IET Robotics and Mechatronics Technical Network, Alan Rossney, Chair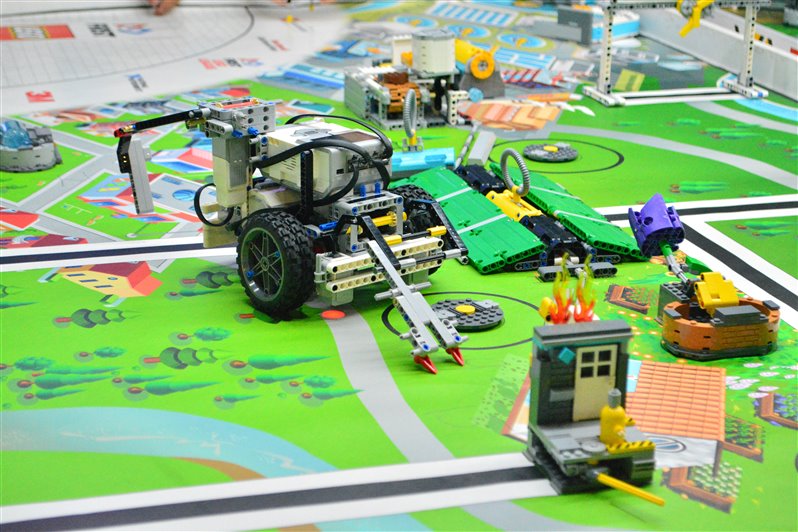 Upcoming Technical Network Events
Robotics in Extreme Environments 2 Part Series
4th October, 12.30 BST - Space MIning
Topics covered will include minerals and resources found in Near Earth Asteroids, the technological potential for Space Mining, new start-ups, ventures and investments in the industry and the possibilities of space mining in the near future.
10th October, 12.00 BST - Manufacturing in Hostile Environments
How can we develop solutions to our problems in experimental conditions and what are the difficulties in moving from a controlled laboratory environment, to real world use? How can robotics, one of the most talked about technologies, support our journey to manufacture on the moon and what less considered topics such as food production in hostile environments, may be essential to achieving success?
18 November 2023, 7th IET GCC Robotics Challenge
The IET GCC Robotics Challenge is an annual challenge aims to provide students and young professionals to build robotics-based solutions systems.
The IET-GCC Robotics Challenge has been running for the last seven years. The challenge has received substantial attraction from the young professional members, engineers, IT related specialists, and students studying Engineering and Technology.
6th December, 09.30 - 16.00, Future of Healthcare
Jointly hosted by the IET Healthcare Network, IET Robotics Network and IET Vision and Imaging Network with support from the IET Healthcare Policy team.
Advances in healthcare technologies are happening at an extraordinary scale, yet the NHS is experiencing unprecedented pressures on its services and battling with a long post-pandemic backlog. This event is an opportunity to learn from leading and young innovators in the healthcare technology sector, senior clinicians, researchers and policymakers about the latest advances in healthcare technology and the future of a technology-enabled healthcare system.
Previous Events on Demand
register below to view previous Robotics webinars on demand:

Blogs
Read some of the Robotics TN blogs:

ICRA 2023 – Lab tour – UCL Robotics WEISS

UCL Robotics '23
Computer Vision Robotics Meet Retail
IET Robotics 2022 Rear-cam View

Future of manufacturing Automation workshop - in review
Contact us
Email the committee at: RoboticsTPN@ietvolunteer.org
Our volunteer committee
Alan Rossney
Chair
Dr.

Claire Rocks

Member
Dr Peter Snow
Member

Pro

f

Helge

Wurdemann

Vice Chair
Joe Gibson

Member

Mostafa Hendawy

Member

Jeremy Hadall

Member

Dr Shan Luo

Member

Elizabeth

Musanga

Student Member

Dr Jelizaveta Konstantinova

Member

Lynsay Callaghan

Community Manager (Staff contact)